Dorna Sports teams with LaLiga to protect audio visual content against piracy
MotoGP and WorldSBK to get LaLiga's protection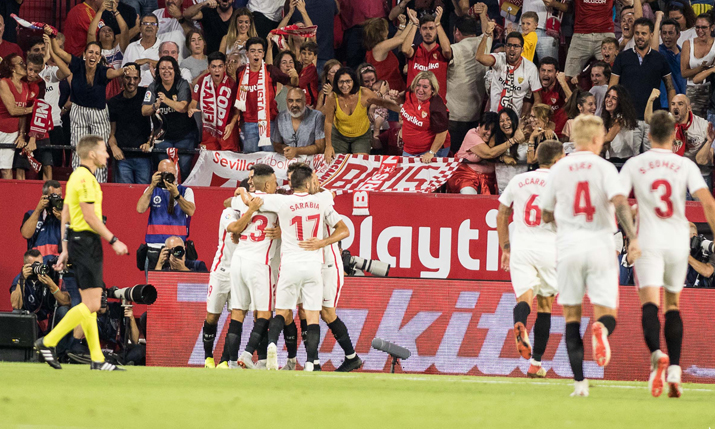 LaLiga's technological content protection department is to provide its anti-piracy services to motorsport competitions managed by Dorna Sports.
The agreement, which LaLiga has confirmed is valid for the coming season, reinforces both LaLiga and Dorna Sports' commitment to protecting global content distribution in collaboration with television operators and digital platforms.
The competitions to be covered include the Italian-based Dorna WSBK Organisation, which runs the WorldSBK superbike championship, and MotoGP.
The Spanish football league's technological protection of content department works nationally and internationally to develop the latest digital innovations in order to give LaLiga an edge over pirates. Having become a worldwide leader in the movement against piracy, these tools and digital services are helping LaLiga and other rights holders to assist with detection, analysis and reporting.
LaLiga been working on its anti-piracy technology for some time.
Tom Woods, industry comms manager, told SVG Europe: "We have been working on this since 2015 and do so from an in-house team, which numbers more than 25 people currently. They include tech and legal experts, and also ex-police officers."
Dorna got in touch with LaLiga as it is keen to reduce the risk of piracy as much as possible and was aware of the League's expertise in the area. The criteria of the agreement is set to be based on monitoring and removing illegal content on social, digital platforms and apps.
As part of this partnership, LaLiga will use its own anti-piracy tools to monitor and eliminate illegal MotoGP and WorldSBK audiovisual content hosted on social networks, digital platforms and mobile apps.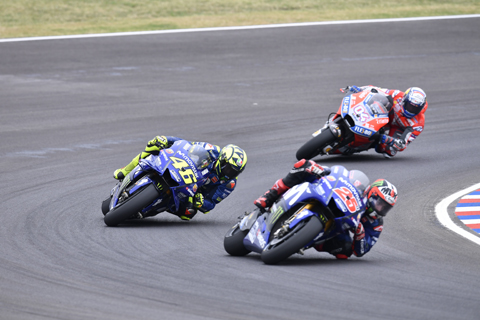 Fake profiles that make fraudulent use of the logotype and name of Dorna Sports will also be monitored and eliminated, as well as those pertaining to Dorna's competitions.
In addition, LaLiga's human, technical and legal resources will be used to monitor and de-index those pages that illegally publish Dorna Sports content from search engines. The tools created by the LaLiga technological content protection team also allow the tracking, pursuit and compilation of legal evidence in order to fight illegal transmissions via IPTV and cardsharing.
On the number of these anti-piracy agreements already in place for LaLiga, Woods went on: "We already have agreements with competitions such as the Belgian Jupiler Pro League to share our tools, and we are open to doing this with anyone. We also conduct regular anti-piracy initiatives to shut down illegal streamers; recent examples include Brazil, Peru and Denmark."
LaLiga has established partnerships all over the world alongside its own content licensing verification territorial network to monitor for and act against illegal streamers. In Brazil, LaLiga has been collaborating with LtaHub, the league's partner legal office in Brazil. This joint effort led to the closure of three IPTV platforms in the country, a major victory considering these services attracted over 1.5 million visits a month and had over 8,000 illegal subscribers.
Meanwhile six illegal streaming sites that were recording almost 3.5 million visits per month were blocked in Peru thanks to the efforts of LaLiga and the backing of the Alliance against pay-TV piracy (Alianza).
One of the most important factors behind these results has been LaLiga's creation of its own tools. Marauder was the first system that LaLiga launched to help with geolocation, producing a map that outlined where to find most of the illegal websites, social media accounts and apps.
Next there was Lumière, a tool that is constantly evolving and that assists with investigations by digitally extracting evidence. This tool was loaned to Spain's Ministry of Culture and Sport and Peru's National Institute for the Defence of Free Competition and the Protection of Intellectual Property.
Speaking in December last year, Emilio Fernández del Castillo, head of LaLiga's technological protection of content department, there are plenty more solutions to come. He said: "The main success from this year is the Blackhole software, which has helped us to draw up maps of IPTVs at a national and international level and this helps us to define our strategy. Soon we'll have NEKO, a new tool that will allow us to file reports on social media in a quicker and more efficient manner. This will allow the number of complaints made per minute to increase considerably."
Javier Tebas, president of LaLiga said: "With this alliance, LaLiga extends its commitment to fighting audio visual piracy. Joining with Dorna Sports motivates us to keep working to protect competitions' audio visual value. Fighting against piracy is a top priority for LaLiga and we'll continue to invest in technical tools and human resources to keep advancing in this field."
Manel Arroyo, managing director at Dorna Sports, added: "The signing of this agreement between LaLiga and Dorna Sports shows our complete commitment to the fight against piracy. The protection of audio visual rights is and always has been of utmost importance for us because, due to the exclusive and attractive nature of the content we produce, it suffers much more from the consequences of piracy. Both MotoGP and WorldSBK will greatly benefit from the tools created by LaLiga's technological protection team, which is a global point of reference and therefore a guarantee of security for our championships."
Dorna Sports is the exclusive commercial and television rights holder of the FIM Road Racing World Championship Grand Prix (MotoGP), along with the MOTUL FIM Superbike World Championship (WorldSBK), the FIM CEV Repsol, the Idemitsu Asia Talent Cup and the British Talent Cup. Dorna has also been co-organiser of the Red Bull MotoGP Rookies Cup since its inception in 2007, and in 2019 adds the FIM Enel MotoE World Cup to its racing portfolio.