Eleven Sports takes UK and Ireland rights to LaLiga away from Sky Sports
Eleven Sports, owned by Leeds United chairman Andrea Radrizzani, has taken the live, exclusive rights for LaLiga away from long-time broadcaster for the Spanish league, Sky Sports. Earlier this year Sky Sports made a bid of £18 million per year for the UK and Ireland rights, which LaLiga turned down.
The partnership will begin from the start of the 2018/19 season and will run for three years until the end of the 2020/21 season. Eleven Sports also holds LaLiga rights in Belgium and Poland.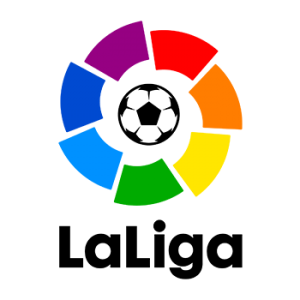 Eleven Sports is owned by Italian businessman and owner of Leeds United FC, Andrea Radrizzani. Radrizzani founded Eleven Sports in 2015 through his global investment company that focuses on the media and sport sectors, Aser.
The sports service, which has already achieved success across seven countries worldwide, will announce details in coming weeks about the ways in which it will package and distribute the matches. However, for fans of LaLiga, they may be facing a further subscription fee in order to view the games following Sky Sports' loss of the rights.
The broadcaster does not currently operate within the UK, however with over one million LaLiga fans watching matches regularly in the British Isles, it could set up its own TV channel or go over the top (OTT). Alternatively, it can sell individual match rights back to the likes of Sky Sports.
The Spanish league is one of the top domestic leagues in the world and features world famous clubs including FC Barcelona, Real Madrid and Atletico Madrid, and global superstars such as Lionel Messi, Cristiano Ronaldo and Antoine Griezmann.
The last two LaLiga El Clasico's (league matches between Barcelona and Real Madrid) were watched by a combined audience of more than one million fans in the UK. Eleven will work closely with LaLiga to help grow the league's appeal and reach across the country.
"We are proud to build on our existing relationship with LaLiga, this time in the UK, one of the most passionate football countries in the world where Spanish football has significant appeal." said Marc Watson, executive chairman and Group CEO, Eleven Sports. "This is an incredibly exciting time for our young and dynamic company and we will announce soon how we will introduce innovative ways for dedicated fans to watch and engage in the live action. The way people, especially young people, watch live sport is changing and we always try to reflect that in the ways we make our product available. We are excited about the opportunities we have to do this in the UK and Ireland."
Added Javier Tebas, president, LaLiga: "Eleven Sports are an excellent partner for us in various markets across Europe and we are delighted to have the opportunity to work with them in the UK and Ireland; important markets for us in which LaLiga is very popular. We have worked very hard to promote the excellence of LaLiga in the UK and Ireland and we are confident that Eleven Sports will help us to grow and innovate our brand in the market for years to come."