EVS renews Gold SVG Europe sponsorship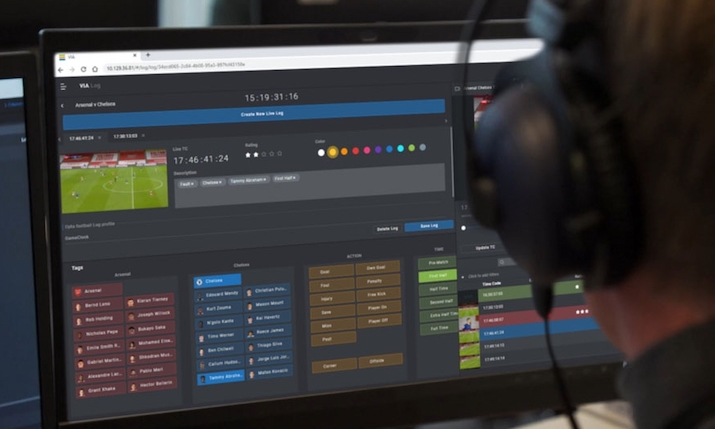 EVS, a globally recognised provider of live video technology for broadcast and new media productions, has renewed its Gold sponsorship of SVG Europe.
Spanning the entire production process, EVS solutions are trusted by production teams worldwide to deliver the most gripping live sports images, as well as entertainment shows and breaking news to billions of viewers every day.
The company is particularly known for its Via platform, which provides common and flexible technology catering to the specific needs of various stakeholders including broadcasters, production teams, content owners and digital marketers. A recent addition is the Via Media Asset Platform (MAP), which enables a cohesive and open ecosystem by bringing the world of content creation in a live production environment together with the world of distribution and review.
This platform is the culmination of EVS' technological evolution and now forms the backbone of several solutions, including LiveCeption for live replays and highlights, MediaCeption for asset management, MediaHub for distribution and monetisation, and PowerVision for reviewing and mission-critical decision making.
"Via MAP is the crowning achievement within EVS' premium live ecosystem, facilitating a seamless journey from live story conception to distribution and beyond. This empowers content professionals not only to efficiently create and manage media assets, but also to strategically use them for distribution and monetisation across various media channels." said Nicolas Bourdon, chief marketing officer at EVS.