Football Summit 2020: Katharina Kleinfeldt to host 18 June online event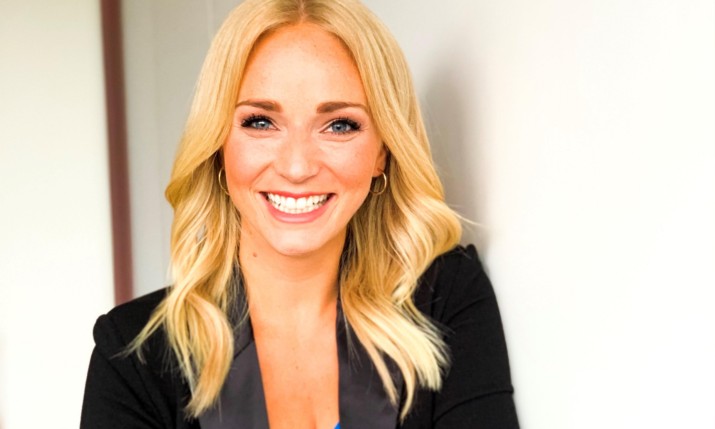 Sky Germany's Katharina Kleinfeldt will be the host for SVG Europe's Football Summit 2020 which takes place online on Thursday 18 June at 3pm UK time.
The Sky Sport News HD and Handball Bundesliga Konferenz presenter will open proceedings and guide delegates through the specially convened virtual event which will explore how sports broadcasters are attacking the re-started football season and beyond as matches are played behind closed doors and with strict health and safety regulations in place.
Kleinfeldt has been at Sky for four and a half years, in various roles.
The Football Summit will cover what is happening in the German Bundesliga, Poland's Ekstraklasa, Spain's La Liga, the English Premier League and Italy's Serie A, and explore how the situation might evolve in the future.
Confirmed speakers include:
Tim Achberger, Sportcast, Head of Innovation & Technology Management
Laurence Cawsey, Sky Sports, Senior Director
Dante De Iulio, Sky Italia, Sport Production and Channel Management Director
Jamie Hindhaugh, BT Sport, Chief Operating Officer
Jena Mihalovic, Sky Sports, Project Manager
Seamus Neary, Sportcast, Executive Assistant
Emili Planas, Mediapro, Chief Technology Officer and Operations Manager
Kevin Ramsey, Sky, Director of Studios, Sky Production Services
Marcin Serafin, Ekstraklasa Live Park, Chief Operating Officer
John Turnbull, NEP UK Broadcast Services, Deputy Managing Director
The online event will include presentations, case studies and panels and cover various subjects including:
How to add atmosphere and emotion in empty stadiums
Crowdsourcing, data and fan interaction
Pre and post-match presentation – satisfying the demand, adding a 'wow' factor
The role of remote production in the short and long-term
Working safely (and hygienically) inside the stadium and compound
Sharing resources and crew
Dealing with the live sports bottleneck
It will also feature various presentations from relevant technology providers, highlighting how their systems, services and innovations can support media companies, clubs and leagues when broadcasting live football behind closed doors.
Football Summit 2020 will be streamed live and will include various opportunities to ask questions of speakers. An accompanying Zoom 'watch along' will be arranged in order to allow delegates to share experiences and discuss the subject matter.
Access to all aspects of Football Summit 2020 follows the same principle as our regular events which are open to qualifying members and SVG Europe sponsors only.