Formula 1 fans still prefer to watch live races on pay TV over online according to 2021 F1 Global Fan Survey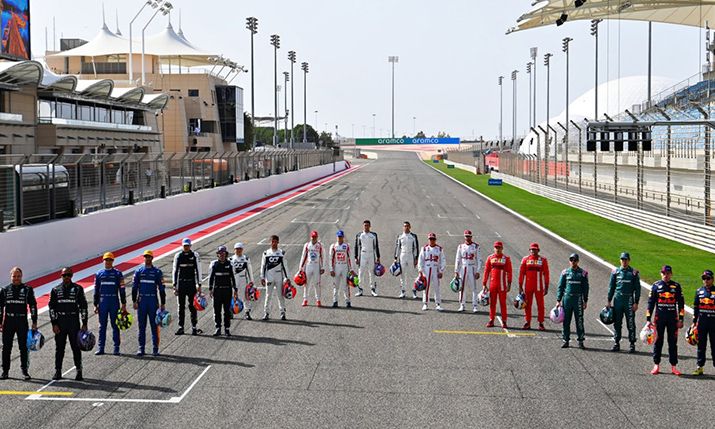 The majority of Formula 1 fans still want to watch live races on pay TV, according to a new survey from Formula 1 and Motorsport Network.
The 2021 F1 Global Fan Survey, which was carried out by Nielsen Sports, the global information, data, and measurement experts, shows that penetration of pay TV is high, with half of the fans now watching races on pay TV; 68% of fans say that in the future they want to watch the live races on TV, while 13.8% say they want to watch online.
More than half of all fans (51%) are playing motorsports-specific video games, with 64% of those aged 16 to 34 name themselves as active motorsport gamers.
Within the 16-24 demographic, 80% have played the F1 game in the past year and 34% have watched F1-specific esports broadcasts.
Also, new, younger audiences show growth: US (50%), India (55%), China (58%), Mexico (45%); they also indicated that they have been following the sport less than five years.
Additionally, 55% of fans believe F1 should be a world leader in the development of 100% sustainable fuels.  67% of fans are aware of F1's plan to introduce 100% sustainable fuels by 2025.
Twitter is the most used platform in social media use during race weekends while Instagram is the fastest growing.
The 2021 F1 Global Fan Survey results revealed that Formula 1 is considered the pinnacle of motorsport in the eyes of fans globally.
Formula 1 is seeing greater interest and engagement from a more enthusiastic, diverse, and evolving fanbase since the last survey in 2017. Overall, the survey recorded the youngest and most diverse sample size to date with an average age of 32 (down four years from 2017), female participation in the survey nearly doubled to 18.3% (up from 10% in 2017), and student age responses increased to 26%, up from 18% in 2017.
Said Stefano Domenicali, president and CEO at Formula 1: "We are privileged as a sport to be truly international, racing in continents and countries around the world with a global fan base. We reach every corner of the globe through our events, TV broadcast and social media and media content.
"This is a blessing – to have such a platform – but it is also a responsibility. We must protect what we have, grow it, reach more fans, and ensure those blessings remain and get stronger. The results of the survey show we are doing the right things and we will continue to be focused on creating excitement and entertainment on and off the track which is what all our fans want.  We are hugely excited about our future, and we know our fans are too," said Domenicali.
Added James Allen, president of Motorsport Network: "What an exciting time to be a Formula 1 fan! …. F1 is in excellent health, certainly the best I have known it in my 30-year career in the sport. F1 struggled in the past to attract younger fans and particularly the female fan base and this survey speaks volumes about how the new management's digital first approach and the funnel effect of projects like Netflix 'Drive to Survive' are engaging a new generation of passionate F1 fans. Thanks to the internet and social media anyone anywhere today can become a fan. At Motorsport Network we identified this some time ago, which is why we have created our global motorsport communities all over the world; and they have spoken."
Among fans surveyed, F1's number 1 brand attribute is "exciting" – with other top brand attributes including "technological," "expensive," "competitive," and "entertaining." This is the first time "competitive" and "entertaining" have appeared in the top five, and over two-thirds of fans surveyed believe that F1 exceeds their expectations in terms of "pioneering technology.".
Launched in early September 2021, the F1 Global Fan Survey was commissioned by Motorsport Network in partnership with Formula 1 and Nielsen Sports. Conducted in 15 languages across the Motorsport.com platform, and receiving feedback from 167,000 fans in 187 countries, the 2021 survey is the largest single sports survey ever analysed by Nielsen Sports.