From the chairman: Creating a safe environment for creativity through crisis
Writing in the SVG Europe SportTech Journal, Alessandro Reitano discusses the last six months in the newly COVID-restricted world and what it means for Sky Germany, SVG and the wider sports broadcasting sector.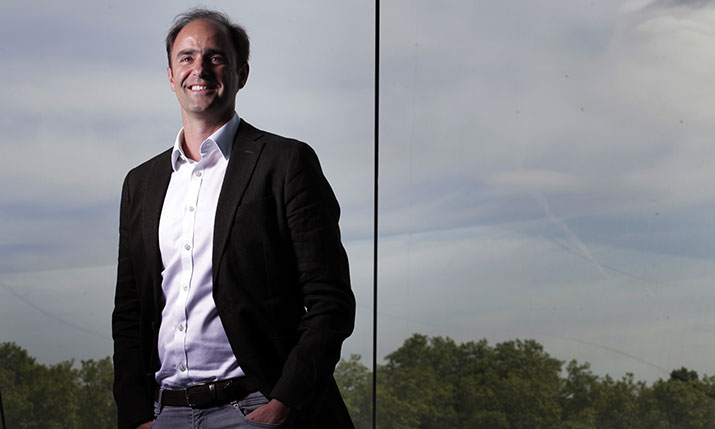 What a turbulent year 2020 has been so far! I'm sure each of us imagined it differently. We are in the midst of the biggest crisis since World War II and the challenges in economic and socio-political terms are enormous.
We do not know exactly how long the consequences of Corona will continue to accompany us and how long it will take for business to recover. Turbulent times inevitably demand changes and so our industry is once again called upon to reinvent itself in places.
In such phases, it is often said that a crisis can be seen as an opportunity and my personal impression is that this is exactly what we tried with all our strength and succeeded.
Just to go briefly into my experience here at Sky Deutschland. Many processes were changed, adapted and provided with the highest hygiene measures to guarantee the best possible protection for the employees. Only a safe environment allows creative processes, especially in crisis mode.
I think I am certainly not describing an individual case here: these adaptations have taken place in all companies in recent months. We work in an environment where change and adaptation have always been at the top of the agenda. However, never before has it been so important to embrace change.
I am sure that a return to the 'old' habits will no longer be possible. The 'new normal', however we may find it in its most diverse forms, will clearly shape the business.
"We will certainly see further consolidation measures in the market and the expansion and conversion towards decentralised operations will gain even more momentum."
Live sport is back and with it the hope for all of us who work in this environment that we will get out of the crisis very quickly. The on-screen innovations that could be seen and heard with the re-start of the various leagues around Europe were impressive.
By using additional sound atmo, fan engagement tools, virtual fans and AR enhancements — and also the 'light-footed' use of video communications tools such as Zoom, Teams and others — the behind-closed-door matches were significantly enhanced. Furthermore, the expansion of remote working has positively changed many workflows and will finally change the way we produce in the future.
So the ability to act in crisis mode to achieve top performance is given. This also applies to SVG. I would like to express my thanks to the entire SVG Europe team. The most important events had to be re-planned, set up and 'virtualised' due to Corona.
A tour de force to be able to continue to offer a service to members, sponsors and all interested parties, to be able to give an overview of the market in these difficult times and to provide a platform for people and products. I was able to play a small part and I am always impressed with the professionalism with which the team tries to identify and implement the right topics.
We do not know what the next few months will bring. But one thing is already certain: it will be an intensive second half of the year. The Euros and the Olympic Games are two major events that will cast their shadows across 2021 — which will be decisive for the timing of many fixtures/schedules and thus for the volume of production.
However, we will certainly see further consolidation measures in the market and the expansion and conversion towards decentralised operations will gain even more momentum.
The rethinking of current processes and value chains, also with regard to sustainability, will also be a strong support for us. Added to this are the social upheavals and the need to promote and support diversity.
It will be sustainable and the challenges will continue to increase, but I am hopeful that 2021 will be a better year for all of us. In any case, it remains exciting. See the crisis as an opportunity!
I hope to meet you all again soon at one of the next SVG events. Until then, please stay healthy.
Alessandro Reitano is director of sports production at Sky Germany and the chairman of the SVG Europe advisory board
---
Read the 2020 SportTech Journal
Click on the image below
---