FutureSPORT 2022: TikTok added to speaker line-up for 15 November event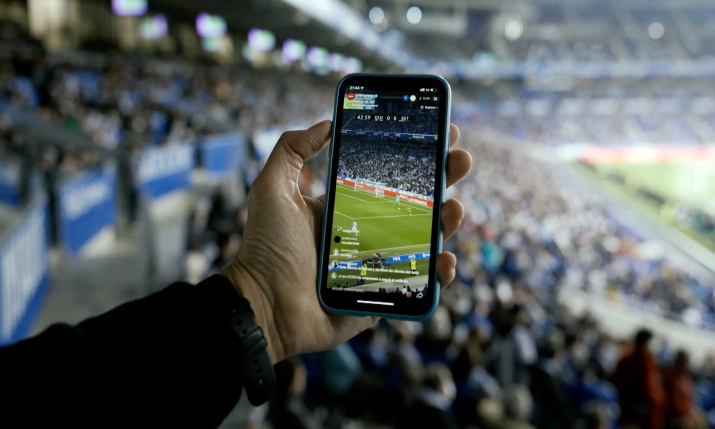 Sanjit Sarkar, TikTok's strategic partner manager for sport, has been added to the extensive speaker line-up for SVG Europe's FutureSPORT, sponsored by Panasonic Connect, which is taking place at Lord's Cricket Ground in London on 15 November.
In an exclusive fireside chat, Sarkar will discuss the short-form video platform's relationship and relevance to sport, its audience and its place in the live and on-demand sports market. He will then move on to best practice for content creation, how sports broadcasters, federations and other rights holders, owners and brands can successfully use the platform, and what they can learn from what others do.
The conversation will conclude by looking at how the platform and the landscape of sports broadcasting and consumption via mobile might evolve in the coming months and years.
In addition, a 'Sports Media Consumption in 2023 and Beyond' session will see IABM Head of Knowledge Lorenzo Zanni set the scene for the conference with a presentation outlining the changing face of sports media consumption and what it means for people working in production, broadcasting and technology provision and development.
Other highlights of a packed schedule include Robbie Spargo, director of Little Dot Sport and Mike Norrish, director of Digital & Creative at Premier League Productions, who will join Sky Sports' senior content operations Manager Scott Miles to discuss producing sports content for mobile devices, covering storytelling, workflow and technical considerations, particularly for 9:16 output.
A session on the metaverse and what it means for sports media will feature Lewis Wiltshire, CEO of Seven League, and Jerry Newman, Director of Media Partnerships, EMEA at Meta.
FutureSPORT is a full-day event covering a range of subjects, including the metaverse, creating content for mobile, media connectivity, AI, MAM and more, as well as offering networking opportunities and a stadium tour.
To find out more and to register go to: FutureSPORT 2022