Goodwood Revival marks Gravity Media's final Goodwood event of the 2022 season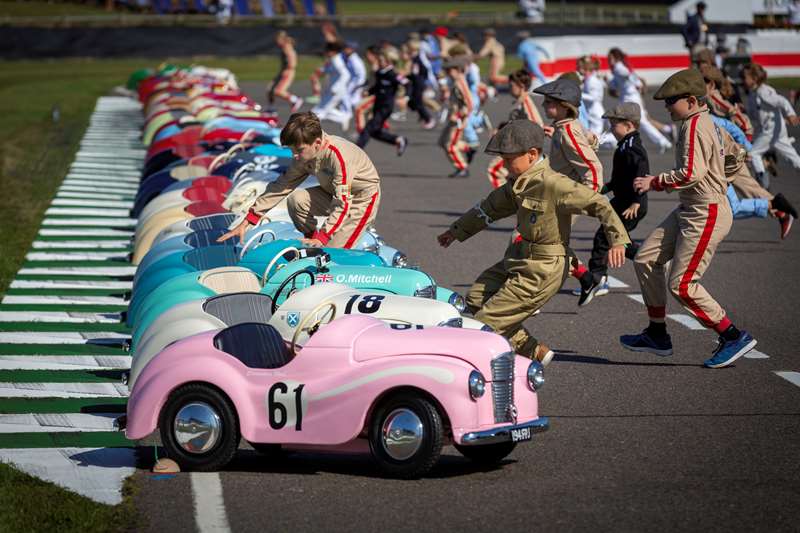 Gravity Media has completed its first year of host broadcast services at Goodwood with an entertaining and action-packed production from the unique Goodwood Revival.
The third and final event of the 2022 Goodwood Season of motorsport events, Goodwood Revival saw 150,000 people visit the Goodwood Motor Circuit across the weekend. Gravity Media's team captured all the live action and excitement, both on and off-track.
For the final event of the 2022 Goodwood season, 16 live races took place across the three days. Gravity Media was responsible for supplying 32 hours of live world feed broadcast for 13 international broadcast partners and airlines who used the world feed and highlights coverage in more than 150 global territories. Plus, four hours of live coverage for ITV and the one hour highlights show which aired on 22 September on ITV 4.
To facilitate the hybrid production, a combination of Gravity Media's UK based outside broadcast truck Pictor, a bespoke flypack, speciality cameras and remote work at the production centre in London was used. Capturing the fast-paced entertainment action involved 30 cameras including cabled track cameras, live onboards, pole cam, speciality mini cameras, five RFs and four ENG crews. Six Avid edits were utilised on site in Sussex while four edits were produced remotely in London.
From a fully remote controlled camera for pit lane coverage and a pair of miniature cameras on the chicane wall to a miniature camera situated on the Lavant Corner and a fully remote controlled pan tilt zoom in the commentary booth, not a moment of action was missed. In addition, Gravity Media's in-car camera crew installed live onboards in a range of vintage vehicles from Ferraris to Alfa Romeos and then former Formula 1 World Champion Jenson Button's Jaguar E-Type in the showpiece RAC TT Celebration race.
Delivering the final event of the 2022 Goodwood season would not have been possible without the talented 165 crew members on site, all dressed for the occasion wearing revival costumes, including the talent team with Lee McKenzie, Karun Chandhok and commentator Ben Edwards.
Blair Wood, head of business development at Gravity Media, commented: "The final event of Gravity Media's first year with The Goodwood Group, the Revival was a brilliant way to end it all. This marked a fantastic event and a top effort from a crew of more than 150 people who all played their part in delivering a strong end result. Goodwood has become a second home for many at Gravity Media over the last year. It has been great to see the relationship with Goodwood evolve and long may it continue."