Guest Comment: Ostmodern's predictions for sports broadcasting in 2018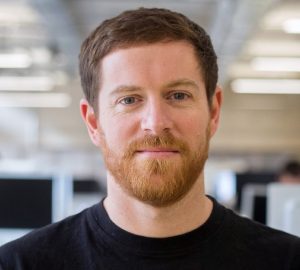 2018 is set to be another disruptive year for the broadcast industry, with the sports broadcasting field in particular expected to see significant changes. How will the increasingly crowded content rights bidding war in this space play out? What impact will the growth of eSports have on broadcasters? And will we see VR truly take off in the consumer world? Tom Williams, CEO at Ostmodern, shares his forecasts on the themes and technologies he expects to see come to the fore over the next 12 months.
Live sports rights will continue to make the future of live TV packages uncertain
Sports have long been considered the last bastion for live TV. Traditionally, viewers have been happy to pay for TV packages in order to ensure they were able to watch live sports. However, audience behaviours have changed and many viewers are now moving away from large cable bundles where they're forced to pay for channels they simply don't watch.
Social media networks and tech giants like Amazon have only fuelled this shift further, now providing a different way to view sports outside of potentially expensive TV offerings. This year we'll see these big players continue to snap up rights for major live sporting events and other sports-related content, further disrupting an already fragmenting sports broadcasting arena. Even Netflix Founder Reed Hastings refused to rule out bringing live sport to the OTT platform. With this in mind, as more viewers cut the cord and demand content delivered in a package that works for them, it remains to be seen what the future of live TV packages might look like. This leaves the traditional aggregators of TV in a vulnerable position, especially with younger audiences. In 2018 broadcasters will be forced to adapt to this changing landscape if they are to survive which we're already seeing among traditional players. In line with its reinvention in the new broadcasting age, the BBC recently announced plans to broadcast 1000 more hours of live sports TV as it looks to revamp free-to-air sports offering.
eSports will become more mainstream
This year, eSports will reach new heights as more consumers and businesses realise the potential behind the platform. Last year's Dota International tournament had a prize pot of $10 million for the winning team, demonstrating that eSports is now serious business. But how will this impact broadcasters in 2018? Last year BT Sport, looking to capitalise on the growing popularity of eSports, broadcasted the FIFA 17 Ultimate Team Championship series. As a result of declining live sport viewers, particulars among the younger demographic, many traditional players will follow suit and turn their attention to this activity in an effort to boost engagement.
eSports is generated to reach more than £1 billion in global revenue and double its current audience to 600 million by 2020. Consequently, it will remain a significant genre in the brave new world of broadcast in 2018 and beyond, opening up a plethora of opportunities for the production of new types of content.
Web VR will open VR to the masses
This year, we'll see Web VR attract the attention of venture capitalists and tech giants across many industries, including sports. 2017 saw another massive spike in the Virtual Reality (VR) hype machine. However, with the basic VR setup for Oculus and Vive still costing hundreds of pounds, the technology remains inaccessible for most consumers. We're also yet to see a truly compelling use case outside of gaming and education, despite the technology making slight headway in the sports market.
Web VR will open the door to VR content for the masses. Content through this platform can be accessed from channels where audiences already spend their time; slipping a phone into Google cardboard is a low barrier for audiences wanting to try out a VR experience. Web VR headsets are now becoming more and more affordable, which is set to further drive adoption in 2018.