IBC 2018: Sixty showcases Ease Live graphics system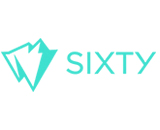 Sixty (stand 14.H21), the interactive TV company, announced that broadcast industry visitors at IBC will see demonstrations of the dynamic potential of separating video and graphics and how it can produce a step-change in efficiency, flexibility, and power.
"It's increasingly clear that by combining video and graphics prior to distribution the broadcast industry is limiting the opportunities provided by OTT and multiscreen," says Kjetil Horneland, CEO, Sixty. "Visitors to our IBC stand will be able to see how breaking the chains between video and graphics frees the industry to provide personalised TV, increase two-way communication with the viewer, gain insight and revolutionise how advertising is delivered."
The Sixty designed evolution of the viewing landscape, which includes smart TVs, phones, tablets, and PCs, allows broadcasters to treat graphics and interactivity as data and not just a component of video. This is a game-changing approach that is best delivered through an interactive cloud distribution model compatible with the existing classic broadcast model, making it possible to retain existing distribution while adding an interactive graphical layer.
How exactly does Ease Live work?
The Sixty Ease Live platform can go far beyond the standard overlays delivered. The platform offers a fully integrated, time accurate technology that can be used to distribute new and interactive on-air graphics to viewers across multiple platforms. The interactivity can be used across various programs and shows, both for live sports and studio productions. The platform is compatible with catch-up and next day video-on-demand (VOD) content and connects directly to the TV production workflow — offering producers and show hosts control over the level and type of interactivity.
Ease Live also enables two-way communication with end users, linking directly back to the TV studio so that talent in the studio can communicate live with viewers. With its future-proofed architecture, Ease Live can incorporate new features or UI components on the fly, without the need to update apps in the App store.
Within the broadcast workflow, Ease Live integrates with existing on-air graphics software in the production room. The interactive on-air graphics can be designed and created by the broadcaster's design/UX/UI team and controlled by the Ease Live Cockpit graphics management system. When the graphics are ready for distribution, they are sent to the Ease Live Cloud Platform before being pushed to the end-user's device where the blend of design, data, and videos are rendered.
The new approach of delivering the entertainment experience to any screen as a series of elements reduces distribution costs and enables amazing new consumer experiences through integrating non-linear elements of the TV experience with the broadcast stream, rather than each advanced feature requiring the development of a separate application. This provides a route to interactive and targeted advertising, e-commerce and regional and language specific services at a fraction of the cost.
Horneland adds: "The technologies put in place during the formation of an industry can produce an architecture that causes issues years and decades into the future. When digital TV and its supporting distribution chain was developed there was no alternative but to burn graphics into the video. This is no longer the case, thanks to increased computing power in receiving devices and the power and flexibility of the cloud. We believe it's now time that we ensure broadcast graphics provide no limitations to TV's future."