Input Media retains FA production deal
London-based Input Media has secured a new three-year deal to continue as the broadcast production partner for the English Football Association (The FA).
Following a competitive tender process, the company will continue to provide a range of production and technical services to The FA, including live programming for international rights-holders, live match coverage and fast-turnaround highlights shows for The FA Cup.
As part of the deal, Input Media will produce an FA Cup Saturday Super feed that features several live games being made available for international broadcasters. It will also increase the amount of social and promotional content it produces to support the competition.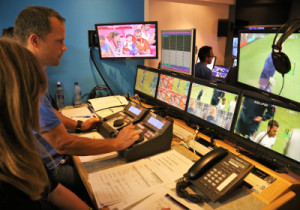 Tom Gracey, The FA's senior broadcast manager, said: "Input Media continue to demonstrate that they can deal with the demands of our growing international business. At a time of significant change in the broadcast world, their record of delivering live and post-produced coverage has evolved from merely producing linear television feeds for us to now producing hundreds of hours of clipped and digitised content for our international markets."
The new deal starts next season (2018/19)and runs until 2021. Input Media was first appointed as the FA's broadcast production partner in 2008.
Input Media is owned by Gravity Media Group.
How will the FA contract be facilitated?
Input Media's Broadcast Centre in West London is at the core of the delivery workflow for The FA contract.
Facilities include EVS XT[3] multi-channel servers and XTAccess file gateway servers for all media operations including archiving, ingest, outgest and on-the-fly transcode and delivery for linear and OTT digital platforms.
A networked EVS IP Directors provides PAM (Production Asset Management) to the production teams allowing material to be logged and clipped live, in real time.
The company's core media network is based on a 160 Gig network core and multiple 10 Gigabit-Ethernet fibre inter-links. This integration enables high-speed file transfer of content between live operations and Input's Avid post-production toolset.