Italian Handball Federation standardises production platform for live match streaming
The PalaCattani sports complex in Faenza played host in April to the Italy v Slovakia handball Euro 2020 Group 7 qualifier. The meeting was broadcast on the major Italian and European television networks through Sky Italia, on the Sport Italia YouTube channel, and on the Italian Handball Federation (FIGH) website.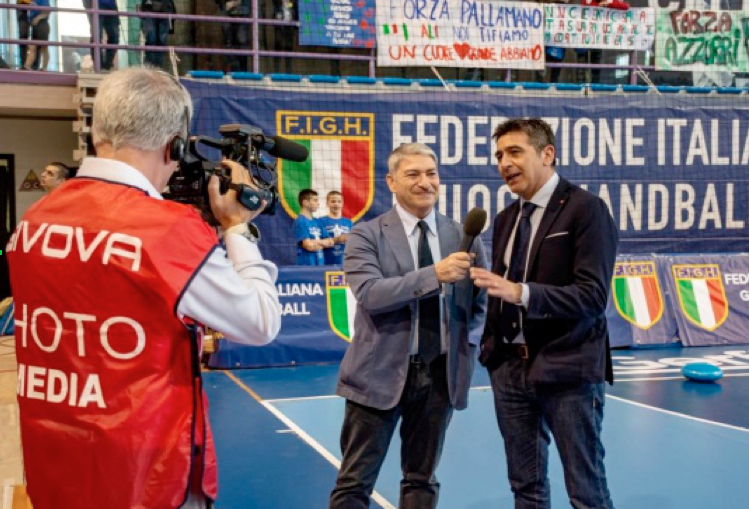 The matches of the handball championship take place on Saturdays in various arenas scattered throughout Italy and the images of the matches are streamed on Pallamano TV and on the federation website.
To film the matches, up until last season, each team entered in both the male and female championships equipped themselves in a unilateral way, without following common rules, using professional equipment — some amateur, some even with mobile phones, but all had however taken steps to film events for live streaming.
For this season, instead, FIGH decided to adopt a common line based on a homogeneous platform and, consequently, equipped all the teams with a camcorder camera, using a limited budget. The choice fell on the JVC GY-HM250ESB camcorder, Sport Version, given that there is also a version dedicated to electronic newsgathering.
Its peculiarity is that it avoids the use of other external devices, that is to say, it makes up for the use of a PC, a GC generator and external encoders for streaming the images. All these normally external devices are grouped together within the camera allowing one-camera shooting and to immediately send out a complete feed in streaming with a simultaneous recording on an SD card.
The camera can be used to all intents and purposes as a traditional camera, with HD-SDI and HDMI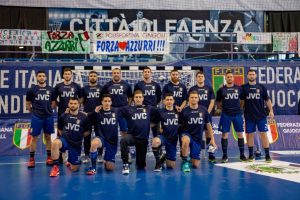 output, IP connectivity and onboard encoder and is physically connectable to a video mixer. It is therefore manageable when integrated with other similar or third-party products like a shooting system in a traditional video service with OB van or flight case; it can be remotely managed in remote production configuration; or it can be used as a complete single-camera streamer and simultaneous backup recording on MicroSD.
The camera was chosen by CONI first of all for the various possibilities of network connection, and in fact, in the building where the handball matches are held a Wifi router is used with a 3G LTE card that serves as a backup. The WiFi router is connected via LAN to the external satellite uplink, or to the fibre connection present in the building, and the camera connects to it with a Wifi dongle.
In Faenza with the national men's team
Stefano Pastori of Bluelight 4K said, "We are a small production company in Cremona that deals with television production services and we only use JVC cameras. We tested the first models of these cameras on the field in a long series of events in order to understand all the potential.
"In the case of Faenza in the National Handball European Championship qualifiers, much 'classic' video content has been created without having to use other external devices or other operator, with obvious savings in material transport and operators in the field costs.
"In practice, the use of the JVC camcorder has made it possible to simplify the work that in this case included a mix of 'normal' content, such as the pre-game and some clips of the game edited on site and portions of images sent in streaming — not the whole match that was broadcast on Sk which holds the rights.
"In addition to the ability to operate in 4K, to count on a very high transfer rate output and excellent sensitivity even in low light, it allows a great optimisation of technical structures and personnel. We can control and set the technical parameters of the camera and retrieve everything via a browser.
"The half-inch mono CCD sensor with 12X optics works in multi-formats, in SD 16: 9 in HD, in HDW, and 4K and it is an evolution of models released about five years ago developed specifically for direct streaming on CDN platforms, Youtube, Facebook, Youstream and the like. Moreover, it allows to transfer the files of the filming, through a net on FTP protocol, to a server. The connections are made via USB 2.0 to which you can apply a Wifi dongle with which you can easily cover about 80/90 mt or use a USB LAN," said Pastori.