Kazakhstan Football Federation implements slomo.tv's VAR system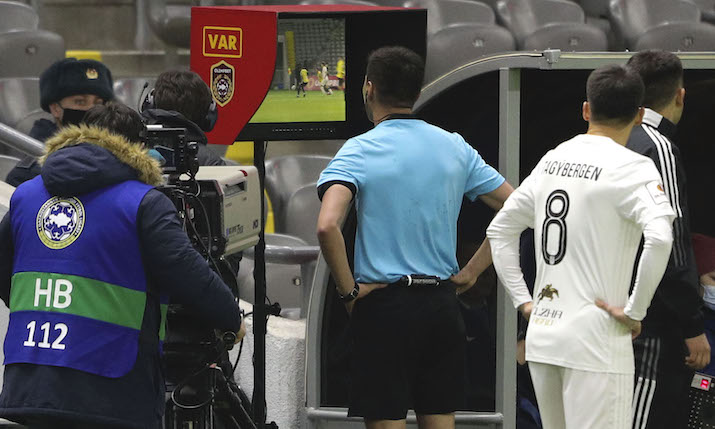 After several months of tests and referee training, the Kazakhstan Football Federation (KFF) has implemented slomo.tv's video assistant referee technology in regular season games of the Olimpbet Super Cup and the Kazakhstan Championship.
To equip the stadiums of Kazakhstan Professional Football League clubs, slomo.tv has supplied FIFA-certified VAR systems supporting up to eight cameras.
The slomo.tv videoReferee equipment was used at the Olimpbet Super Cup final between Tobol and Kairat, which took place on 2 March 2022 and on the first matchday of the Olimpbet Kazakhstan Championship just a few days later, in seven different cities. In total, the Kazakhstan Football Federation will use 14 VAR complexes.
In July 2021, the first trial of VAR systems by the Kazakhstan Football Federation took place, as well as intensive training for more than 70 referees. To date, the systems have been installed and tested at stadiums across the country, and referees have gained all the necessary skills and certifications.
"We would like to thank the Kazakhstan Football Federation and the Kazakhstan Professional Football League for choosing videoReferee systems, as well as for their involvement and co-operation in the implementation of VAR technology," said slomo.tv.