LaLiga and Movistar+ now able to react to pirated content with speed thanks to new court ruling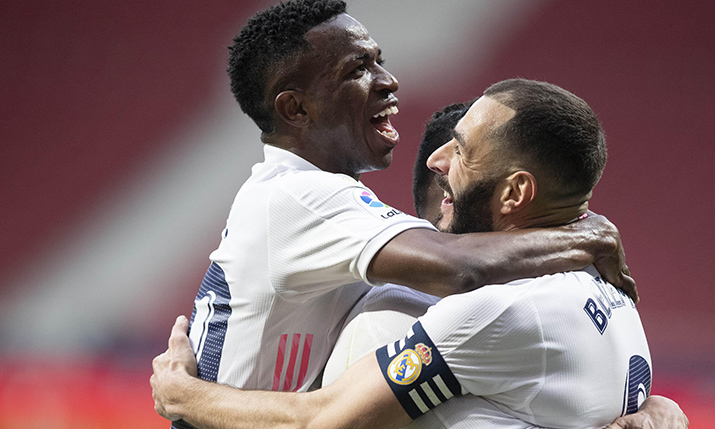 LaLiga and Movistar+ are now able to request the immediate blocking of pirated platforms that stream football content. A ruling from a Barcelona Commercial Court has established a weekly procedure for blocking pirated websites, with the cooperation of mobile operators Vodafone, Orange, MásMóvil (R, Telecable, Euskaltel), Digimóbil and Telefónica España.
This will allow LaLiga and Movistar+ to react at the speed required to combat the ever-evolving platforms that exist in the world of piracy.
The consumption of pirated content remains one of the biggest threats to the sports and entertainment industry. LaLiga continues to take concrete steps in the anti-piracy fight, such as investing in technology that not only protects Spanish football's audio visual rights, the main source of income for clubs, but that can also support fellow content creators such as Dorna Sports, Belgium's Jupiler Pro League or the Mexican Pacific League.
Now, LaLiga and broadcast partner Movistar+ have another tool in their arsenal, as a ruling from Barcelona's Commercial Court Number Six has approved a new measure that will permit the immediate blocking of domains belonging to more than 40 pirate IPTV and card sharing platforms. Spain's leading internet providers – Vodafone, Orange, MásMóvil (R, Telecable, Euskaltel) Digimóbil and Telefónica España – are now obliged, because of this sentence, to block the domains shown to be linked with these pirated platforms.
The ruling is a response to a joint complaint from TAD-Movistar+ and LaLiga, one that was presented as part of the mission to protect the content of these organisations, with LaLiga Santander and LaLiga SmartBank football matches broadcast on Movistar+'s channels.
The complaint asked for judicial authorisation for a more agile and immediate means of fighting against the piracy of exclusive sporting events and it was in line with legislation that had already been approved by the European Parliament, which this May urged member states to enable these kinds of legal measures.
The ruling from the court in Barcelona grants LaLiga and Movistar+ authorisation to send weekly requests for the blocking of new domains within an agreed timeframe. This will make it possible to act swiftly, at the speed required to combat the ever-evolving platforms that exist in the world of football piracy.
Although piracy went down by 7% in Spain between 2019 and 2020, this still isn't enough because this practice brings about significant losses. According to the Observatorio de la Piratería y Hábitos de Consumo de Contenidos Digitales 2020 – the Observatory for Piracy and Digital Content Consumption Habits 2020 – just last year there were 5.239 billion cases of illegal accessing of content worth 30.892 billion, equating to a 2.416 billion loss for the Spanish economy.
Technology is advancing, though, and can detect and eliminate illegal content that is shared via social media, apps, websites and IPTV. During the 2019/20 season, for example, LaLiga detected and had removed more than one million YouTube videos, almost 400,000 social media videos, more than 500 apps and almost 40,000 website pages. In addition, LaLiga has also worked to help make society aware of how significant a problem piracy is in general and in football in particular.