LaLigaTV comes to the UK and Ireland on Sky TV, Virgin TV and standalone channel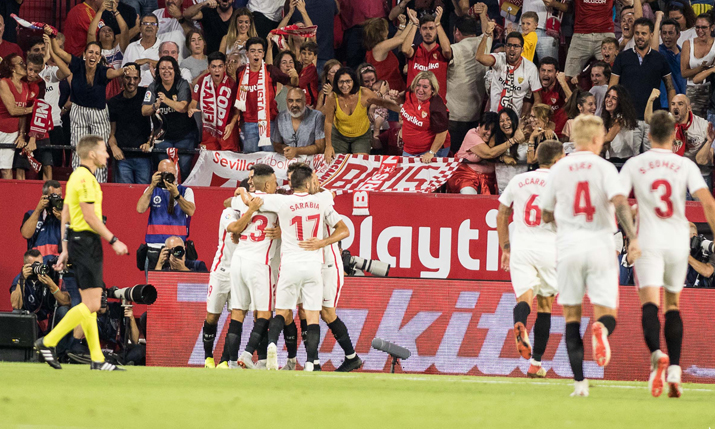 LaLiga has announced that its new UK-based channel, LaLigaTV, is available from this week via Premier Sports' channels on Sky TV, as a standalone offering on Sky TV, and it has now stated that it is also available as of this week on Virgin TV.
The association, which is responsible for Spain's two professional football leagues, has been working with its long term broadcast partner for domestic and international matches, MediaPro, for two years, in the creation of a business-to-business TV offering aimed at broadcasters wanting high quality, English language coverage of both LaLiga live matches and shoulder programming.
Since September last year, LaLiga moved on the opportunity to take that offering to the consumer for the start of the new season, launching its content on Premier Sports' over the top (OTT) channel in the UK and Ireland with live coverage of its first and second-tier games, as well as daily magazine programming and match highlights.
It has now expanded on that this week, with Sky and Virgin for 24/7 coverage on LaLigaTV. In a special introductory offer, LaLigaTV is being provided free for two weeks to all Sky TV subscribers in the UK, which includes two full LaLiga Santander matchdays in January.
Keegan Pierce, international development, UK and Ireland, at LaLiga, told SVG Europe: "We are really excited to have bought LaLigaTV to the UK with our Partner, Premier Sports, and now it is available on Virgin TV as well as Sky TV with a bundle on Premier Sports, so we are on multiple platforms."
Pierce said: "The channel we're now launching with MediaPro will provide every available live match plus shoulder programming. The exciting thing about this is it's a brand new offering. This is a new move for us in this country which really loves its football, and high quality football. We want [viewers] to know that [LaLigaTV] is here and it's high quality. The focus now is on spreading the message across residential and bar and pub customers that all of LaLiga is available and can offer tremendous value. The key thing for us is being able to provide the reach that Sky and Virgin will offer us."
On Sky TV LaLigaTV is also available separately from the Premier Sports bundle as a standalone channel for £5.99 per month, offering exclusive broadcast of all available live matches to viewers. However, on Virgin TV the offering is only available as a bundle.
Matches played during the UK's blackout window on Saturday afternoons will be shown later on the day of the match, after the blackout window.
LaLiga has around seven million to nine million fans across the UK and Ireland, Pierce estimated. He noted that the LaLiga season opener last year, Athletic Bilbao versus Barcelona, held on the evening of Friday 16 August 2019, was shown free to air on ITV4 and ITV Hub in the UK and Ireland. He said: "Even though we only announced the match would be on ITV4 24 hours before the game, and Messi was injured so wasn't playing, we still got half a million viewers.
"There is huge interest and millions of [LaLiga] fans in the UK and Ireland," Pierce added. He pointed to research commissioned by Stonegate Pub Company and Molson Coors that showed while 71% of customers surveyed follow at least one niche, non-domestic sport, 26% of those claim to be LaLiga fans.
Premier Sports currently operates three sports TV channels in the UK. Premier Sports 1 HD is on Sky channel 412 and Virgin TV channel 551. Premier Sports 2 HD is on Sky channel 435 and Virgin Channel 552. FreeSports is available free on Sky HD Channel 422, HD on Virgin TV Channel 553, on Channel 64 on Freeview and BT and on Freesat Channel 252.
LaLigaTV is also available to pubs, clubs and other commercial premises throughout the UK and via the Premier Player streaming service. Subscribers to the TV bundles get Player access bundled in.
In the 2018/2019 season, LaLiga reached more than 2.7 billion people globally.