Lama mixes it up with SVG Europe sponsorship renewal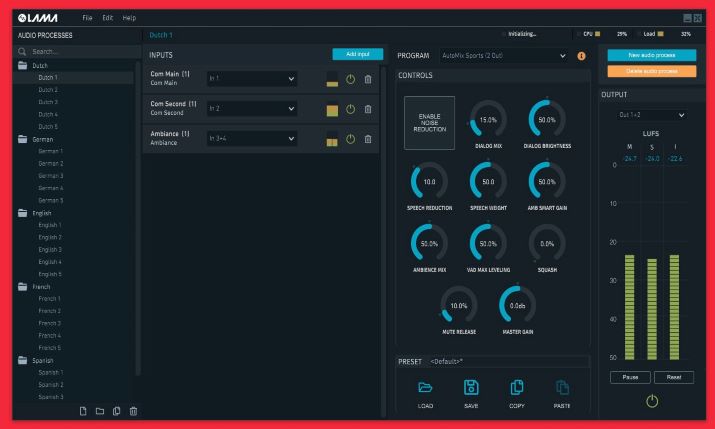 Dutch start-up Lean and Mean Audio (Lama) has renewed its Bronze sponsorship of SVG Europe. The company, which joined SVG Europe last year, was founded in 2020 with the goal of changing the way sound is formed and delivered.
Its software solutions use intelligent DSP and routing to fully automate broadcast audio requirements, including mixing for live broadcasts and syncronising broadcast audio with video.
Automix allows broadcasters to combine multiple audio signals into a balanced mix in real time, while AutoSync automatically and continuously measures the amount of delay between different signals and applies this delay to the target audio to ensure near-sample level synchronisation.
Lama products such as AutoMix and AutoSync are deployed on the Lama Platform, which is a software application that creates, contains, runs and manages the company's audio solutions.