Limelight shines light on issues around live streaming for sports broadcasters
In a digital world, particularly that of sports broadcast, where there is no time or patience for slow or unreliable experiences, the processing and delivery of digital assets has to be fast, reliable and secure. Limelight, which has one of the world's largest, private global networks, helps broadcasters to bypass internet congestion and avoid many security potholes. One of the major issues in sports broadcast today is around latency in live streaming, driven by audiences desire to watch live sport from anywhere, over any platform. Here, we talk to Charles Kraus, senior product marketing manager at Limelight, on how the company is helping.
---
Why and how is latency such as issue in live streaming for sports broadcasters?
There are several reasons latency is an issue for live streaming. The primary reason is that in general, live streams are delivered to viewers with latencies 30 seconds or longer than the traditional TV broadcast of the sports event. With sports viewing via live streams increasing in popularity, a significant percent of the audience for any sports event today is viewing at various latencies. The way this manifests to viewers is in text messages from viewers watching a traditional TV broadcast cheering a goal that live streaming viewers haven't seen yet. Or for sports with in-event betting, the varying latencies make it difficult to have a level point of reference for everyone.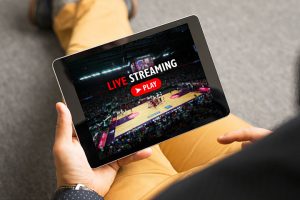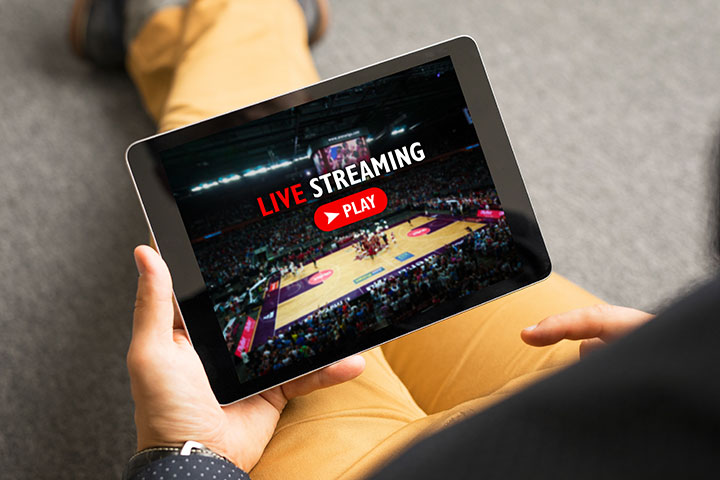 The cause of the latency differences between broadcast and streaming is the technology used to deliver streaming video. Broadcast TV is typically delivered with a latency of five seconds. Live streams today are delivered via HTTP protocols, such as HSL and DASH, by sending video in 10 second chunks. To ensure high quality viewing, several chunks are created as a buffer before transmission. This buffer is the most significant contributor to latency, but other workflow elements such as transcoding and transmuxing the video from the event into the HTTP formats, and the chattiness of the protocol contribute as well.
What can be done to solve this issue today?
Since we know that specific aspects of the technology used today to stream live video is the cause of long latency, to solve the problem, either some changes must be made to the technology, or a different technology must be used. Fortunately there are changes that can be made to HTTP delivery to lower latency.
Since the required buffer is built by staging multiple chunks prior to delivery, reducing the size of the chunks will lower latency. If the chunk size is reduced to one second, from the typical 10 seconds, delivery latency can be reduced to as low as five seconds, because there are usually three chunks used to create the buffer, plus some time for transcoding and transmuxing. For many live streaming use cases, this is a good enough reduction.
But most sports viewing use cases require much lower latency than five seconds, especially for in-sports event betting. Not only much lower latency, but consistency in latency across viewing devices.
A way to reduce latency further is to use a technology that does not use chunked streaming. Google developed a streaming technology called WebRTC (Web Real Time Communication) that can deliver sub-second video streaming. Google developed this technology initially to support peer to peer video chat, which requires latency to be less than one second to deliver a good user experience. WebRTC uses UDP/IP for transport, eliminating HTTP's protocol chattiness. There is no buffer to delay transmission; high quality video can be delivered with adaptive bitrates to handle sub-optimal connection quality. WebRTC can be deployed in a one-to-many uni-direction topology to deliver sub-second video streams to large audiences.
How can we expect the latency problem to continue to grow across the European region as live sports viewing over the internet and mobile networks continues to rise? Are there separate issues in mobile networks versus fixed line networks?
Viewer data from the World Cup and other recent major sports events have shown increasing popularity of watching live streams of the action. Data from video analytics company Conviva showed that after the four World Cup quarterfinals, an average of 64.6 minutes of viewing time was streamed worldwide per unique viewer that was not watching on traditional television. This compares to Conviva's Streaming Data Report in the first quarter of 2018, which showed an average of 20 minutes viewing time per session.
Live streaming records were set at the World Cup as the final matches approached. What this means is the latency problem will continue to grow as higher percentage of viewers choose to watch via live streams. Mobile viewing adds another element to the problem due to variability in connection quality and speed.
What is driving the rise in live streaming sports broadcast viewing today, in your opinion?
There are several principle drivers for the record popularity of viewing sports via live streams. The first is the Millennial generation who prefer to watch sports on a variety of devices, especially mobile, and who want the flexibility of watching live or on their own schedule via playback of the recorded live stream.
Data from the large sports events shows little to no growth, or even a decrease in traditional TV viewing, and growing popularity in live stream viewing.
The second reason is that broadcasters have seen strong business benefits from their experience with complementing the TV broadcast with live streams. The benefits include a significant increase in total viewing audience; critically important due to the high cost of sports broadcast licenses. Other benefits derive from internet delivery of live streams. These include the ability to reach global audiences without the geographic restrictions of broadcast TV and having detailed data on viewer behaviour such as video engagement metrics, which is so important for ad monetization.
A third reason is live streaming technology. Higher mobile connectivity bitrates result in better video quality, and new video delivery protocols are reducing the latency of live stream delivery.
You have recently published a whitepaper on the issue of latency in real time streaming – what are the major findings from this whitepaper?
The record live streaming viewership data from the World Cup confirms the trend toward increasing sports viewership via live streaming. Given this fact, sports broadcasters must deliver the best viewing experience possible to their audience to keep them coming back for more. Specific findings from the whitepaper:
Internet delivery of live sports streaming provides useful viewer data on where viewers are located, what the watch, and engagement metrics, that improve ad monetisation.
Viewers watch sports on a wide variety of devices, so it is critical to support video delivery to all types of devices and all popular browsers and OS to reach the widest possible audience.
New video delivery technology provides very low latency for live steaming. This enables new business models, especially for popular in-match betting, which requires both sub-second latency and consistent latency across participants no matter where they are located.
Sports audiences are global. To reach them and provide the highest quality video experience, deploying global cloud-based video services on a world-wide delivery network is a best practice.
How is Limelight helping overcome the issue of latency in live sports streams?
Limelight is offering a variety of live streaming video services that can deliver low latency using today's popular HTTP-based HLS and DASH video delivery, by supporting small chunk steaming. This uses existing video workflow technology and can be deployed at global scale.
For new sub-second latency requirements, Limelight is taking an early lead in offering WebRTC-based realtime latency streaming delivery with active proof of concept trials, and general production availability in late Q3 2018.
These services are delivered on the Limelight Content Delivery Network. A global private fibre backbone network with 33+Tbps aggregate egress capacity, with the speed and availability to deliver the largest live events with the experience today's audiences demand.