Mark Roberts Motion Control joins SVG Europe as Gold Sponsor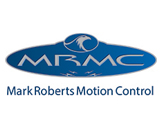 SVG Europe is very pleased to welcome Mark Roberts Motion Control as its latest Gold Sponsor. Mark Roberts Motion Control is a leading manufacturer and service provider of motion control and broadcast robotic solutions.
MRMC designs, manufactures and assembles pan-tilt and multi-axis robotic and control systems as well as automation technologies for the broadcast industries – including sports, studios and A/V markets. All products are designed in-house and often include customisation for specific projects and all with fast production turnaround times.
Today's broadcast industry requires more innovative and intelligent technology than ever to bring audiences greater immersive and compelling content. By planning for tomorrow using the knowledge and experience of many years at the forefront of motion control technology, MRMC's products and services are designed to meet the creative vision of the best contemporary content producers.
"Sports Video Group provides a wealth of sports TV production insight and resources," commented Steve Boland, MRMC Broadcast Director. "Producing live sports coverage is a complex subject to tackle with every detail within the chain of events from the lens to the viewer's screen being critical to success. The SVG platform shines a spotlight on these details, which is not only important to the health of the current industry, but is a great beacon to attract the next generation of practitioners".
MRMC's class-leading technical and engineering achievements have earned many accolades over the past 40 years, including an Academy Award for Technical Achievement – making them a trusted and reliable choice for professionals working in live broadcast, feature film, music video production and more.