Media Pro partners with TF1 for new French football channel
Téléfoot seen as daring gamble when other sports channels are struggling
In 2018 the Chinese-Spanish company Mediapro secured almost all of the French Ligue 1 Championship rights for a record €780 million per season from 2020 to 2024. Eighty per cent of the Ligue 1 matches including the top games and the Sunday evening blockbuster will be broadcast by a new pay TV channel, and eight of the Ligue 2 weekly games as well.
In order to persuade fans to subscribe to the channel as soon as it is launched in August, Mediapro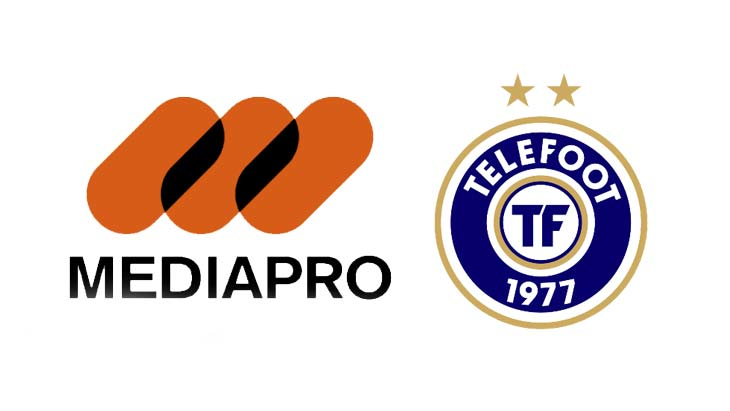 chose to team up with TF1, the leading broadcasting group in France. The partnership with TF1 is based on three main pillars: a licence to use the brand name Téléfoot for its channel (Téléfoot being a 40+ year landmark programme aired by TF1); an editorial content and production partnership; and the assignment of top TF1 commentators and pundits.
"Téléfoot is a Mediapro channel and not a joint venture. Our agreement is based on a strategic partnership and Mediapro will bear the overall financial responsibility. It will be a premium channel," declared Julien Bergeaud, the managing director of Mediapro Sport France.
Jaume Roures, founder of Mediapro, announced that Téléfoot (and its multichannel broadcasting) will be accessible online as well, through internet service providers — but to date it seems that these ISPs have not agreed terms with Mediapro. The business magazine Capital claims that Mediapro asked for a guaranteed minimum of €100 million in up-front fees.
The request has raised eyebrows and the magazine points out that operators prefer paying "a percentage of the subscription fees" based on the number of subscribers brought in. For the moment none of the operators have officially come forward and agreed to the offer for Téléfoot.
The major investment in terms of rights also leaves broadcasting professionals a bit sceptical, especially considering that production costs for the matches and other programmes will have to be taken into account as well — and they will have to build and maintain a new channel from scratch.
To make a profit, the group is counting on 3.5 million subscribers and a monthly subscription fee of €25, which seems relatively high for a channel that only broadcasts French football (Mediapro did not obtain the Champions League rights).
"Our estimates are based on other markets and our knowledge of the French market. We are experienced in creating thematic channels, and own 15 worldwide. In Spain, which is a smaller market, Mediapro's dedicated football channel has 3.8 million subscribers," continued Bergeaud.
At a time when sports channels that had relied on French football are experiencing difficulties, Téléfoot is a daring gamble. Altice, the group that owns RMC Sport and broadcasts Ligue 1 games, is laying off staff and considering closing down several channels.
Canal+, the leading broadcaster of the French championship, is looking at reinventing itself and beIN Sport is increasingly discreet when it comes to acquiring rights. Everyone hopes that the new pay-channel will be a success, given it is at the very least as important for the French broadcast and media landscape as it is for French football.