Motion Impossible's Agito enables speed and safety for Pokémon Youth Futsal Cup promotional shoot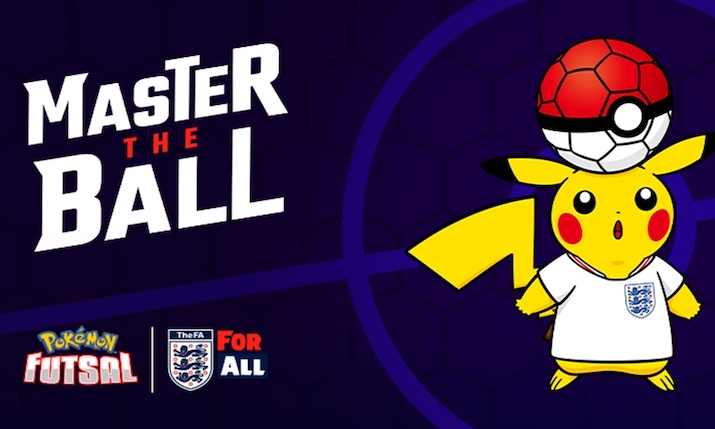 Director Lee Chaney, James Davis ACO from Motion 24 and cinematographer Andreas Neo have joined forces to film the new England Football commercial promoting the next Pokémon Youth Futsal Cup competition which is commencing in September 2021.
England Football players were involved in the ad, with filming taking place in a context of high safety and security measures as a result of COVID-19 protocols. These restrictions led Neo to choose his equipment carefully in order to ensure the success of the shoot. To work around social distancing measures a flexible kit was required, with the final choice including two Alexa mini LFs with Panavision Primo 70 as well as a Motion Impossible Agito and a 30ft Technocrane.
Neo describes this project as an exercise of speed and efficiency, this is because two thirds of the commercial had to be shot in two hours, a feat which is almost impossible. However, having used the Agito system for a previous project, he was aware of how quick and easy it was to operate.
The flexibility of the Agito and crane allowed Neo to meet the director's brief of keeping both cameras moving continuously while also maintaining appropriate social distancing on set. This was made possible through the Agito's remote functionality which meant that Davis, who was operating the Agito, could keep a good distance away from the players at all times.
Social distancing was also an issue among the players as it meant that they could not be close together in shots. In order to combat this Neo opted to shoot multiple plates which could then be layered to create a final shot with the whole team together. The Agito's speed and repeatable movement allowed for a perfect overlay to be created for this unified shot. It was also instrumental in combating the issue of height difference presented by the footballers, young players and Pokémon characters, with Agito Tower allowing easy controlled movement to be achieved.
"The filming industry needs to continue pushing its boundaries, in every way. As a cinematographer I like to think my role is 50% creativity and another 50% the result of the technological components. For this reason I try to keep a close eye on new innovations to improve my work. I think the Agito is particularly interesting and that we will see its application widely across many sets," said Neo.