Nikon acquires Mark Roberts Motion Control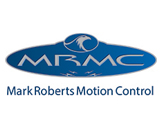 Mark Roberts Motion Control has announced that Nikon Corporation of Japan and the shareholders of MRMC have come to an agreement whereby Nikon will acquire 100% of the shares of MRMC. Nikon's purpose is to allow MRMC to continue to do well in its key traditional motion control equipment market for film and commercials, while rapidly growing its other vertical markets that need robotics.
MRMC remains committed to providing the best motion control solutions for any application, while Nikon is keen to see how far it can help MRMC take robotics to new levels of excellence.
This is what Nikon had to say about the purpose of the acquisition: "MRMC designs, develops and manufactures robotic solutions which enable remote and automatic capture for an extensive range of clients, from broadcast and film production through to product photography. With its award-winning technology, MRMC has established a strong reputation for engineering excellence within the motion control industry.
"There is a growing demand within the imaging industry for automated solutions to provide unique perspectives and increased production efficiencies. Nikon will continue to strengthen MRMC's leading market position within the film and broadcast sectors. In addition, Nikon and MRMC aim to develop this new market further by utilising MRMC's robotic motion control solution together with Nikon's imaging-related technologies and its broad sales channels."
Nikon believes this acquisition will lead its further expansion into new fields of imaging product solutions."
MRMC has grown significantly over the past five years and had reached a point where new investment and the opportunity to open new markets had become an essential part of its expansion plans. MRMC has worked closely with Nikon UK since the 2012 Olympic Games and the two companies have grown close.
Assaff Rawner is continuing in his role as CEO of MRMC, and had this to say about the acquisition: "Nikon is the perfect partner for us. We have cooperated closely for years, most recently at the Rio Olympics. We are extremely excited about the global opportunities that this partnership brings us in all aspects of robotics in imaging. The acquisition will ensure the continued strengthening of MRMC's position as the No. 1 automated imaging and motion control supplier in the world."
MRMC is continuing the development, manufacture and service of all aspects of its robotics business, from film & commercial rigs to broadcast solutions, product photography for e-commerce and archiving and of course equipment