On-pitch audio and dressing room footage planned as part of Sky Sports' first 'EFL Innovation Game'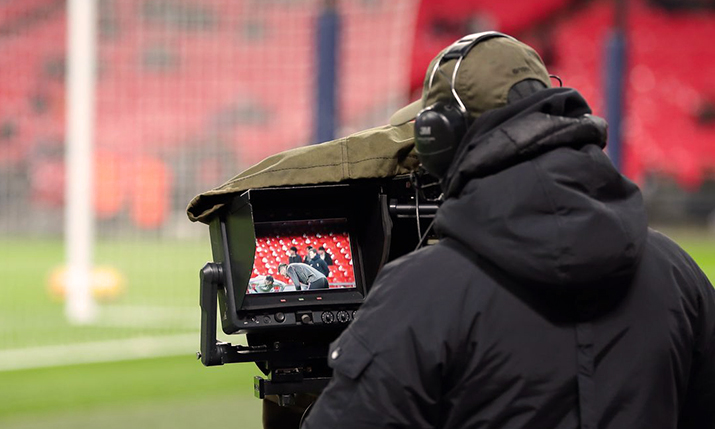 Sky Sports' coverage of this weekend's English Football League (EFL) League 1 match between Wycombe Wanderers and Portsmouth will feature a host of televisual enhancements as the broadcaster looks at ways to further improve its output.
Dubbed the 'EFL Innovation Game', the match coverage will feature additional behind-the-scenes access for viewers including on-pitch audio, dressing room footage, exclusive interviews and club personnel on co-commentary duties.
There will also be a closer look at the role of the match officials, both in the lead-up to and on the matchday, and the respective team managers, Danny Cowley of Portsmouth and Wycombe's Gareth Ainsworth, will be interviewed at half-time and during the second half to reflect on the game and give a unique insight into a manager's thoughts mid-match.
Gary Hughes, director of football, Sky Sports, added: "Innovation has always been at the heart of everything Sky Sports does. We're constantly looking at ways to improve our coverage and bring our viewers closer to the action.
"Sunday's game will do just that as we go behind the scenes to give fans even more access and insight."
EFL chief commercial officer Ben Wright added: "Audience habits and the appetite for how we consume content is changing.
"This fixture provided an ideal opportunity to expand and enhance EFL coverage and in doing so, explore broadcasting opportunities for what may be possible in the future."
Wycombe Wanderers and Portsmouth will be live on Sky Sports Football from 11.30am UK time on Sunday 4 December 2022.