OneFootball bolsters free UK streaming offer with new Italian Serie A rights deal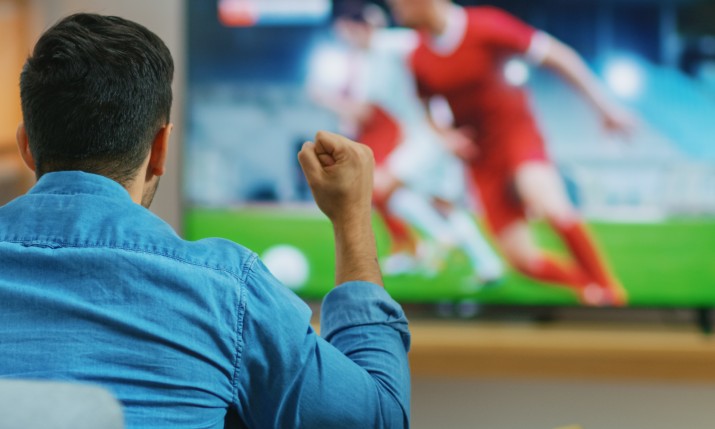 OneFootball has announced a multi-year streaming deal that will bring select live matches and highlights from the Italian Serie A to fans in the UK and Ireland. The agreement was finalised by Infront, the league's exclusive media rights partner (except for USA and MENA).
This will be the first time that fans in the UK and Ireland will have the opportunity to witness the best of Italian football via the OneFootball platform.
Kicking off with the upcoming 2022-23 season, fans in the UK and Ireland will now be able to enjoy one game each matchday via the OneFootball app and website. These matches will be shown live and for free primarily on Saturdays at 19:45 UK time, with a small number of games aired during midweek rounds. Fans can also access highlights and near-live clips from all 10 matches each game week.
The two-year deal will run until the end of the 2023-24 season and includes 38 live matches in total, as well as 380 highlight clips a season. Fans can access the live matches and highlights for free via the OneFootball app on smartphone and tablet (iOS/Android) and the OneFootball website.
The Serie A season kicks off on 13 August, as 2021 Scudetto winners and 2022 runners-up Inter Milan travel to Serie B champions Lecce for the opening matchday. The fixture will be streamed live at 19:45 BST.
The deal builds on OneFootball's growing list of free-to-air streaming rights in the UK and Ireland, with coverage available of leagues from across Europe, Asia and South America.
OneFootball has also announced a global partnership with Serie A to bring officially licensed digital collectables to football fans around the globe. The world-first deal will give the football community a multi-dimensional experience that takes them from real life into a new digital age. Fans can now own, collect and trade never-before-available match moments from Serie A, Coppa Italia and Supercoppa Italiana, starting from the 2022-23 season.
Nikolaus von Doetinchem, vice president OTT streaming & media rights at OneFootball, said: "At OneFootball, we love Italian football, and are equally passionate about bringing fans around the world closer to the clubs and leagues they love. This deal with Serie A is the latest in our growing portfolio of distribution deals and indicative of our mission to bring our young, mobile-first user base closer to the action. We know that Italy's Serie A is renowned and much loved by fans across the globe. We can't wait to bring fans in the UK and Ireland the highs and lows of this iconic league week in, week out."
Luigi De Siervo, CEO at Serie A, said: "We're proud, together with OneFootball, to be broadening the reach and accessibility of Serie A around the world. We have no doubt that our upcoming seasons will offer many thrilling games and exciting highlights, now available for British and Irish fans to enjoy."
Amikam Kranz, vice president media sales and operations at Infront, said: "We are excited to give UK fans of Italian football the possibility to watch selected matches on a free to view basis through OneFootball. This complements our existing deal in the UK and Ireland and further extends the reach of Italian football to its global fanbase."