OneFootball raises $300 million in Series D funding and announces OneFootball Labs Web3 joint venture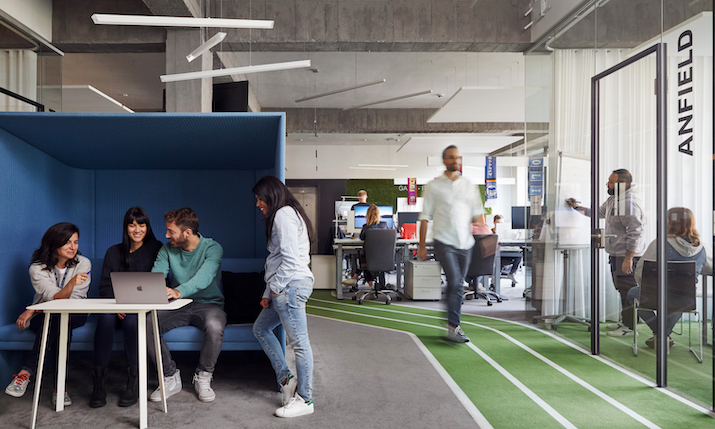 OneFootball has confirmed the closing of its Series D funding round of $300 million, to support its future global growth and expansion into Web3.
The round has been led by Liberty City Ventures and will accelerate OneFootball's investments in Web3, drive platform and user growth, fund further product development and support an expansion of the OTT streaming portfolio. The round closed with additional support from Animoca Brands, Dapper Labs, DAH Beteiligungs, Quiet Capital, RIT Capital Partners, Senator Investment Group and Alsara Investment Group.
The raise underlines OneFootball's proposition as the biggest global football media platform, with more than 100 million monthly active users. OneFootball delivers comprehensive football content from hundreds of leagues and competitions worldwide, including a growing portfolio of free and pay-per-view live streamed football matches leading to more than 15,000 livestreams and on-demand content clips in 2021 alone.
OneFootball has also revealed details of a new joint venture to accelerate its expansion into Web3: OneFootball Labs. It will enable clubs, leagues, federations and players to release digital assets and fan-centric experiences based on blockchain technology. The new joint venture has been formed with Web3 champion Animoca Brands and blockchain investment pioneer Liberty City Ventures, and is backed by blockchain venture builder Everest Ventures Group.
OneFootball Labs is set to deliver a new era of football fan consumption, providing accessible, affordable and unique fan experiences that will drive mass adoption of blockchain technology in football. These products will be offered at different price points to make them widely accessible and fans will also be able to purchase and store digital collectibles with just their email and a credit card.
Lucas von Cranach, founder and CEO of OneFootball, said: "OneFootball will take tens of millions of football supporters from Web2 to Web3, while retaining the thing our platform was built on – a commitment to the real-world fan.
"We've got big plans for the future and this successful Series D fundraising round – following long-term strategic investments in leading Web3 businesses – will help us to go even further.
"We believe the future of football away from the stands and off the pitch will be decentralised and built on Web3, giving back the ownership of data and digital assets to the fans. OneFootball and OneFootball Labs will transform the digital experiences for football fans, giving them more access, more ownership and bringing them even closer to the game we all love, in a way that's never been done before."
Murtaza Akbar, managing partner at Liberty City Ventures, said: "LCV has a long record of investing in businesses that are creating the Web3 ecosystem, and we are delighted to bring our experience and expertise to the world of football, creating unique value for fans, clubs and players alike.
"With OneFootball's 100 million monthly active users, we have a special opportunity to harness the benefits of blockchain for a huge community of football fans offering them products they can truly own, and bringing them closer than ever to the game they love."
Animoca Brands will bring its expertise and network in blockchain, NFTs, tokenomics, gaming and the open metaverse to help OneFootball create new products and services that will amplify digital fandom and create new revenue streams for the football industry. Yat Siu, co-founder and executive chairman of Animoca Brands, is joining the boards of both OneFootball and OneFootball Labs.
Yat Siu said: "Over the past year, the sporting universe has made progress in harnessing the potential of NFTs and gaming, offering fans new digital experiences based on the important principles of true digital ownership and decentralisation. Animoca Brands is proud to have played a role in nearly every significant milestone in the development of true digital property rights via NFTs. Bringing Web3 to the biggest sport in the world – football – through our participation in the OneFootball Labs joint venture is a match made in heaven."
Dapper Labs, the digital collectible company behind NBA Top Shots, will build on its position as a OneFootball investor by also becoming a strategic partner for OneFootball Labs. Dapper will provide the infrastructure and services based on the Flow blockchain – one of the most sustainable and energy-efficient blockchain technologies – to bring real players and global stars to life in Web3.
Mik Naayem, chief business officer and co-founder, Dapper Labs, said: "We are excited to team up with OneFootball to bring the biggest sport in the world to our growing Flow ecosystem. The potential of introducing more than 100 million users to relevant NFTs for the first time has the potential to be truly groundbreaking. We see this as a catalyst for mass-scale Web3 adoption for the whole industry."