Opinion: Green to Screen – The power of sustainable production in sport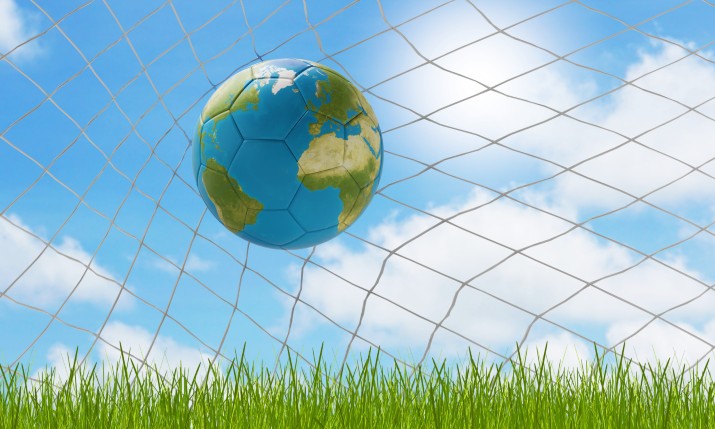 By Brian Leonard, Head of Engineering for IMG Studios, IMG.
It's a truth not always universally acknowledged that the television and broadcast industry produces one of the highest levels of carbon emissions. That fact has always sat strangely with me throughout my 23-year career in live sport production and it's been my passion in recent years to address the industry's sustainability challenge.
Needless to say, it's not a straightforward journey. There are a number of challenges to consider upfront, including cost implications, technical barriers and complex supply chains.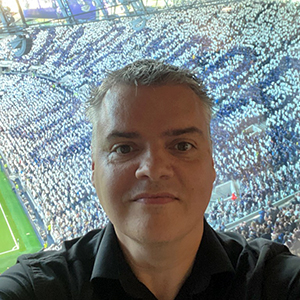 Firstly, implementing sustainable practices can involve high upfront costs, such as investing in energy-efficient equipment or transitioning to eco-friendly materials. This can be a challenge for production companies already facing financial pressures. The media industry also relies heavily on technology and there may be technical challenges to adopting sustainable technologies or processes.
Connected to this, the media industry involves a complex network of suppliers and partners, making tracking and managing environmental impacts across the value chain challenging. As such, there is often a need for more awareness among media industry professionals and stakeholders about sustainable practices and their benefits. This can make implementing sustainable practices or gaining decision-makers' buy-in difficult.
But, there is good news. The media industry significantly impacts society's attitudes, beliefs, and behaviours. As such, at IMG, we feel responsible for promoting sustainability and raising awareness about the urgent need to address environmental issues. In addition, the media industry can play a crucial role in influencing public opinion and shaping policy decisions that can have far-reaching effects on the environment.
"I would love the industry to set clear sustainability standards and guidelines that all companies should adhere to. Currently, it is the Wild West, and the sheriff is coming from the next town."
When I compare the media industry to other big technology industries, we are leading in using our platform to promote sustainable messaging and encourage positive environmental behaviours. When I last checked, over 75% of the current IMG staff have completed sustainability training. And that's partly due to collaboration with companies and staff members as well as various bodies, such as Albert, DPP, and Greening of Stream, to name a few.
We're really proud that our world-leading production hub in Stockley Park is powered by 100% renewable energy. All four of our studios, nine live galleries and more than 45 edit suites are now powered by sun, wind, biogen and water. It's not happened overnight, but now we're seeing sustainability becoming a key factor in our business proposition.
We've addressed everything from installing electric vehicle charging points, replacing lights with LED bulbs, and embracing remote production techniques for our clients where appropriate. The latter allows for reductions in travel and expenses, onsite teams, equipment, and production trucks. We acquired a sports broadcast fibre service provider, Cingularity, last year, that's helped us develop a bespoke remote production solution.
We hope that by incorporating sustainable practices into our operations, such as reducing energy consumption, minimising waste, and using eco-friendly materials or workflows, we can reduce our environmental footprint and set an example for others.
However, there is always room for improvement and there are a number of things the wider industry could be doing better to address the sustainability challenge.
I would love the industry to set clear sustainability standards and guidelines that all companies should adhere to. Currently, it is the Wild West, and the sheriff is coming from the next town.
Transparency is key here. The media industry should be more transparent about its environmental impact and sustainability practices. This can be as simple as reporting on sustainability metrics, such as energy consumption and waste reduction.
Prioritising investment in sustainable technologies is important too. The good news is this typically comes with a saving in power consumption that ultimately makes us more cost-efficient.
I believe the wider media industry can play a big role in driving positive change towards a more sustainable future, thanks to the incredible work of organisations like Albert, DPP and Greening of Stream. Prioritising sustainability, investing in sustainable technologies, promoting transparency, engaging with stakeholders, and encouraging sustainable behaviour are the first steps.