Orange Sport TV to end 30 June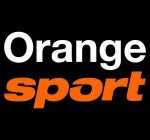 Orange France will stop broadcasting the Orange Sport TV channel on 30 June but will continue offering the Orange Sport package, which includes Eurosport, ESPN, Motors TV, and other channels, Les Echos reports. The operator has signed a distribution agreement with Al Jazeera TV's two new sport channels, BeIN 1 and BeIN 2, the first of which will come on- air on 1 June. Orange Sport susbcribers will be offered, in the coming weeks, the opportunity to transfer to beIN Sport, while Orange Sport's news service Orange Sport Info will operate from September as a pay-TV independent channel. It will be fully operated by content group Sporever/Media 365, which, since the launch of Orange Sport, has delivered all content for Orange Sport Info.
France Télécom has said that if it's giving up sport broadcasting, the group intends to strengthen its job as content aggregator and distributor for all platforms. Orange has also agreed with Canal+ on the acquisition by the pay-TV channel of some of its athletics and tennis TV rights.