Ostmodern renews Gold Sponsorship with SVG Europe
Ostmodern has signed up for another year as Gold Sponsor at SVG Europe, pointing to the association's ability to look at current issues in the marketplace and to create discussion around those as the reason for its continued support.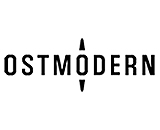 With offices in the UK and the US, Ostmodern works with major global sports, broadcast and entertainment brands to design and build services and devise product strategies that drive higher consumer engagement across desktop, mobile, and TV. It is particularly focused on the area of over the top (OTT) content, thanks to its Skylark platform. Skylark is a one-stop-shop for broadcasters and rights owners looking to enhance their OTT and video offerings. It is typically deployed for end to end content delivery, and is built from the ground up to support an editorial-led approach to scheduling and recommendations.
Stuart Ferreira-Cole, commercial director at Ostmodern, commented: "We renewed our sponsorship with SVG Europe as the importance of OTT in digital sport is growing and we see SVG Europe embracing that change through engaging with leaders in the field such as Ostmodern."
Since 2006, Ostmodern has produced popular digital video products, with a client list that includes 4oD, ITV Player, Arsenal FC and BBC Store.