OTT tech spend is rising and content owners must experiment now to reap the benefits
Sports operators worldwide are now spending 15% of their total budgets on over the top (OTT) broadcasting, meaning that by 2021 more than $6.8 billion will be invested in the OTT tech stack in North America alone, a new study has shown.
According to a new report from Deltatre, demand for content has evolved beyond the living room with 39% of consumers watching four or more hours of sports programming on mobile per week and one third of consumers citing 5G as a technology expected to have the most significant impact on sports content consumption.
Almost three quarters of those questioned (72%) in the study, titled Where the Money is Going: The Future of Sports Entertainment, said personalisation and a tailored user experience was the most important feature offered by OTT sports services. Almost the same number of consumers (71%) want deeper immersion and a desire to feel closer to the action through the more advanced functionality that OTT can provide.
Meanwhile, for over two thirds of sports fans, £30 per month has become the cut off point for sports content spend. Speaking to SVG Europe, Jason Bradwell, director of product marketing and communications at Massive Interactive, a new division of Deltatre, commented on what this sum should mean to broadcasters, mobile operators, rights holders, leagues and federations who are selling their content directly to consumers: "£30 is a sizable figure; it's important to look at this in the context of people's overall media spend. This £30 [denotes] a sizeable chunk [of that] and demonstrates the pull of sports for fans."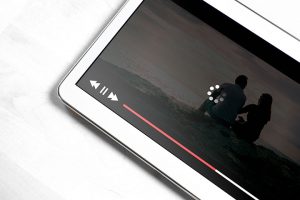 On whether that spend will rise, Bradwell added: "Do I think that's the cap for evermore? No. Do consumers want more for less? Sure, that's common knowledge. But if they're willing to pay [£30] for content, what are they willing to pay for above and beyond content? There are additional services, products and experiences that an operator can offer in an OTT environment, but not in a linear environment. If you know Jason Bradwell is an NFL Cardinals fan, what can you upsell him, what gamification can you add [to the OTT content experience]? All this is possible in an OTT environment. Operators need to look at cross-selling and up-selling in an OTT environment."
The thing broadcasters and content owners need to do now is to plan for this future where additional services will provide further OTT revenues, added Bradwell. "Spend time and money now to see if OTT is going to be a core driver of additional revenues in the future. In 2020 and 2021 the next rights bids will come up; if you leave it too late, you'll lose out."
Tony Page, EMEA president at Deltatre, told SVG Europe it is particularly important for clubs, federations and leagues to take control of their content now: "From the league and federations' point of view it would be a short term view not to start investigating that area [now]. They need to know and understand their revenues directly, or content aggregators will do the job for them. It's really about understanding, engaging and controlling the relationship with their fans."
Massive Interactive and Deltatre are working closely with content owners globally to offer them a platform that will enable them to get to market with OTT offerings quickly, noted Bradwell.
The report claimed that investing in new functionality to maximise fan engagement through OTT services results in a 24% uplift in subscriber acquisition.
Bradwell commented: "We're still very much in the experimental phase of OTT in sport. It's not about whether it's valuable; it is. But it's experimental as in when a million fans press 'go' [at the same time, the OTT platform or feed] won't fall down, and seeing whether additional features and functions can be used in OTT, so you're not just copying [the] linear [experience]."
The user experience on an OTT platform is key, said Page, who noted: "People talk about Netflix being their friend because it doesn't just feel like a piece of tech; you're at one with it if you like, which drives retention and engagement. If multiple sports are carried on a platform, the UX can recommend in the same way."
Added Bradwell: "It has to be a targeted user experience. Don't take a one size fits all approach to the UX. Everyone is collecting data across all touchpoints. It's important to find platforms that enable you to use that data to personalise the experience for fans. That's where broadcasters and operators need to be investing."
IP-delivered services from leagues, federations, and operators are the future gateway for sports consumption, with 'OTT 2.0' expected to emerge by 2021. Insights from senior sports executives suggest the freemium model or family packages will become essential for bringing new consumers into the ecosystem and converting them to fully paid-up subscribers thereafter.
Where the Money is Going focuses on the factors underlying that investment, including consumer viewing trends, subscription patterns, and insights from decision-makers. It was compiled through research of U.S. and UK sports fans, analysis of 1.2 billion minutes of live streamed sports content, and exclusive executive interviews from top sports executives worldwide.