Production and testing delays prompt AJA to hold back new product releases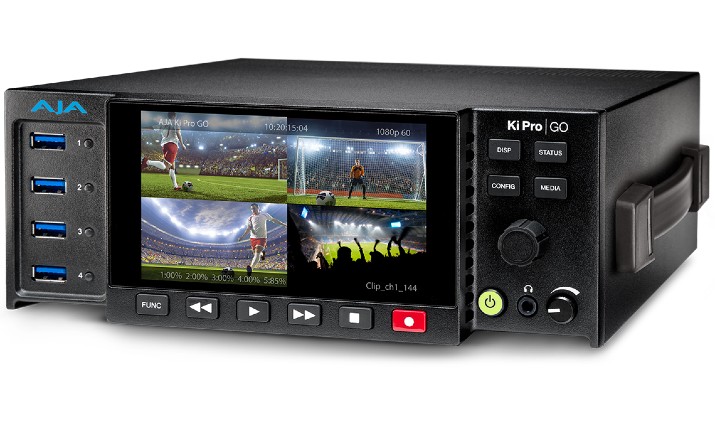 AJA Video Systems is to hold off from releasing any new products as a result of the coronavirus crisis.
The California-based manufacturer had originally wanted to launch new kit at NAB – before the show was cancelled – and then proposed to release the technology to the world via the internet in a virtual unveiling.
But with the pandemic making it impossible to complete testing and gain certification, and to physically produce the products, the new technology will remain secret for now.
In a statement given to SVG Europe, Nick Rashby, president, AJA Video Systems said:
"In these challenging times, our thoughts are with all those affected by the COVID-19 pandemic from organisations to individuals. At AJA, we've implemented remote working policies to protect the health and safety of our employees.
"We had planned to debut our new NAB products virtually on 21 April, however much has changed in the last few weeks, and countries around the world are sharing best practices for tackling the current crisis.
"Many of these measures are impacting both production and required testing by certification bodies that clear our new hardware products for commercial release, so AJA will instead hold these announcements to more closely align with certification and customer availability."
Rashby believes that once the pandemic is brought under control and things start to return to normal, his company will be well placed to move forward, especially in live sport where demand will be high. He also feels that AJA is in a good position to help broadcasters and federations right now.
"For the time being, there is still a consumer appetite for sports news and archived materials, which are being delivered both through traditional TV networks and OTT platforms," he said.
"AJA develops a range of tools across sectors to meet these needs and is committed to both delivering solutions and continuing to innovate to the best of our abilities at this time. We are also working quickly to develop new tools and products that will serve this community as activity resumes.
"In the meantime, AJA is currently accepting orders, processing them, manufacturing our products and shipping them to customers, taking additional measures to protect the safety and health of our employees and customers in the process, while also offering our usual excellent after-sale technical support.
Asked how the company's technology or services can help sports media organisations at this time, he said: "AJA offers a range of solutions that help professionals work remotely with products that bridge between HDMI, SDI, IP and streaming equipment. Even before the crisis at hand, our industry has seen a shift toward remote production workflows that leverage SDI infrastructures in tandem with IP and/or streaming technology, and AJA has endeavoured to provide a wide toolset to meet this demand.
"We will continue to innovate, and once we all come out of the backend of this incredibly unique and challenging situation, we believe that end-users will be even better equipped to carry on with remote capabilities."