Professional Triathletes Organisation renews partnership with Story10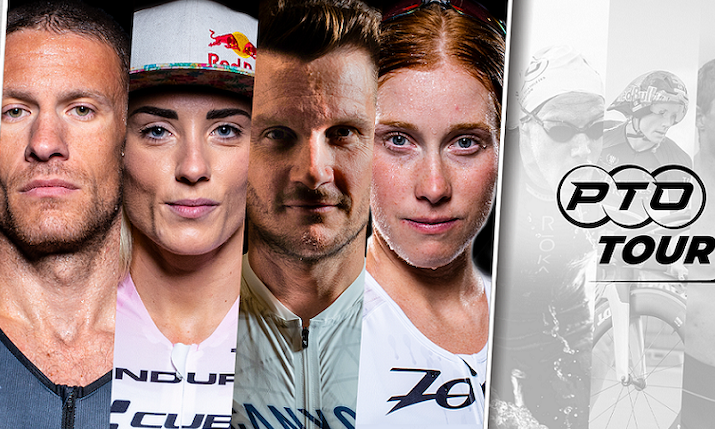 The Professional Triathletes Organisation (PTO) and Story10 have renewed their partnership to increase international exposure and awareness of PTO's key events and campaigns throughout 2022.
After a successful opening season in 2021 with the Collins Cup, the 2022 season gets underway with the inaugural PTO Pro Am in Los Angeles on 15 May. The event will see the world's greatest professional triathletes team up with high-profile names and challenged athletes in a mixed relay race. The PTO Tour then kicks off with an expanded calendar of three events across July, August and September – the PTO Canadian Open (23-24 July), the Collins Cup (20-21 August) and the PTO US Open (17-18 September) – which will see top-tier triathletes compete as well as age-group racing experiences.
The partnership will see Story10 crews on the ground at all events producing secondary content and feature stories around non-event initiatives, including inclusion and equality. This will extend PTO's news lifecycle, generating exposure and awareness throughout the year.
Along with event previews, tour highlights and athlete interviews, these feature stories will be actively promoted to Story10's global distribution network of 400+ media outlets, across broadcast, digital and social. Utilising Story10's partner network will ensure that content is promoted in key markets across multiple platforms, including guaranteed placement on sport-dedicated social channels, driving awareness and reaching untapped potential new audiences worldwide.
Through Story10's relationship with The Associated Press (AP), imagery from each of the PTO's four events will also be distributed to the AP's global client base across AP Photo Stream and AP Images, to help further expand awareness.
Tim Godfrey, chief marketing officer at PTO, said: "We are delighted to renew our partnership with Story10 to continue to amplify our content on a global scale. Story10 and The Associated Press are perfectly positioned to ensure our events are seen by a huge global audience through their extensive network of media outlets."
James Dobbs, managing director of Story10's parent company SNTV, said: "This renewed partnership with the PTO is a testament to their fantastic organisation and athletes. Being able to continue amplifying their content through our unique global distribution network will ensure sustained growth in engagement and exposure for the PTO, while delivering high-quality sporting drama to our audiences worldwide. It is great to be on this journey with the PTO, providing an international platform for triathletes to showcase their talents and creating new fans and audiences across the world."