Qvest Media steps up to IP and UHD with Grass Valley cameras
Qvest Media has become the first rental provider in Germany, Austria and Switzerland to expand its product portfolio with IP-enabled and native 4K UHD camera systems from Grass Valley. Since October 2017, Qvest Media has been offering its rental customers Grass Valley's IP-enabled 4K UHD camera systems.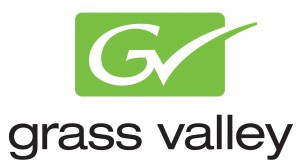 The new LDX 86 Series native HD/3G/4K High Speed system camera along with the XCU Universe UXF SDI/IP base station are available for both dry hire and medium and long-term productions. In addition to 3G-SDI, the LDX 86N 4K UHD camera also has IP SMPTE ST 2110 and 12G-SDI support.
The choice fell on the IP and 4K-capable solution, as both standards will change the industry significantly, according to Qvest Media. The company notes that SMPTE ST 2110 has increasingly established itself as the standard for IP, opening up new possibilities in the production and distribution of high-resolution content.
"Extending our partnership with Grass Valley and investing into IP and 4K-capable cameras was the right choice. It is our next step into the future of broadcast and media production," said Alexander Hogrefe, head of rental at Qvest Media. "IP and 4K are two emerging standards that gain in importance especially in OB and live production environments. Now, our customers will benefit the most from the latest technologies and systems which provide the best possible assistance for their daily business."
Grass Valley's LDX 86 4K camera is specifically designed for live broadcasts, especially for sports production, but also for studio environments. This high-end camera provides a traditional HD/3G acquisition, as well as 4K UHD capture.
Like all Grass Valley cameras, the LDX 86 4K can be extended as needed with the optional GV-eLicense to a 6X HD and 3X HD/3G frame rate. The XCU Universe UXF base station is developed to meet the LDX extended bandwidth potential requirements, to support high-speed operation as well as HDR. In addition, the new base station combines baseband, 3G and 12G SDI and IP functionality in a hybrid device.