Racecourse Media Group delivers Grand National Festival 2021 to Sky Racing Australia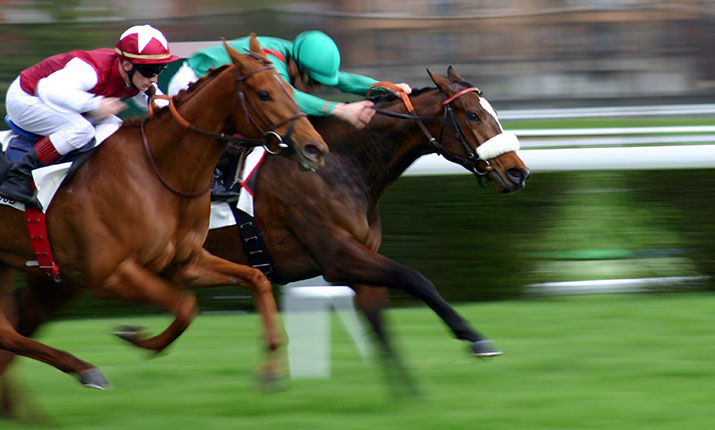 Racecourse Media Group is delivering content from the Grand National Festival 2021 to its client Tabcorp for Sky Racing Australia, with technical aid from Cerberus.
Held at Aintree Racecourse, the Grand National Festival 2021 takes place from 8 to 10 April.
The prestigious event annual horseracing calendar event is watched in 140 countries worldwide.
Commented Chris Clarke, CEO at Cerberus Tech, on the event, "People bloody love it!"
Cerberus is bringing its IP expertise and experience in the delivery of live sports events to the party. The event is being transmitted to Racecourse Media Group by Cerberus using the technology provider's Livelink IP infrastructure as a service (IaaS), using Zixi.
Clarke stated that the company offers content owners and rights holders a robust, reliable and cost effective alternative distribution method.
Clarke said: "This allows budgets to be redirected to production and opens up new opportunities for audience growth and revenue generation. Our Livelink IaaS platform performs seamless IP delivery from source to destination regardless of protocol selection allowing content owners to deliver live video to their rights takers for a significantly reduced hourly cost."
Seb Vance, director of communications and international TV distribution at Racecourse Media Group, commented: "We have successfully worked with Cerberus to deliver multiple international horseracing events over a number of years now. Such is their approach, that our takers believe IP distribution to be as good as satellite and fibre for broadcast quality delivery.
"IP workflows don't present us with the same geographical boundaries that satellite footprints do and therefore working with Cerberus can allow RMG to grow our commercial rights portfolio without constraints."
Clarke concluded: "The Grand National is a staple in the sporting calendar and I remember growing up that it was the only thing my granny would let me and my two siblings pick a horse from the paper and put a 50p bet on! Whilst the virtual event in 2020 was fun in its own way, we are honoured to be carrying its return to Aintree across our platform."
Racecourse Media Group is an existing customer of Cerberus, which has a proven track record of live sports deliveries over IP. The company claimed it is able to deliver HD quality broadcast grade content to the other side of the world at a fraction of the cost of standard fibre and satellite delivery methods, so protecting the customer and its affiliates from significant downstream costs for long-form events.