Remote Production Unleashed 2021: Register now for 27 May online event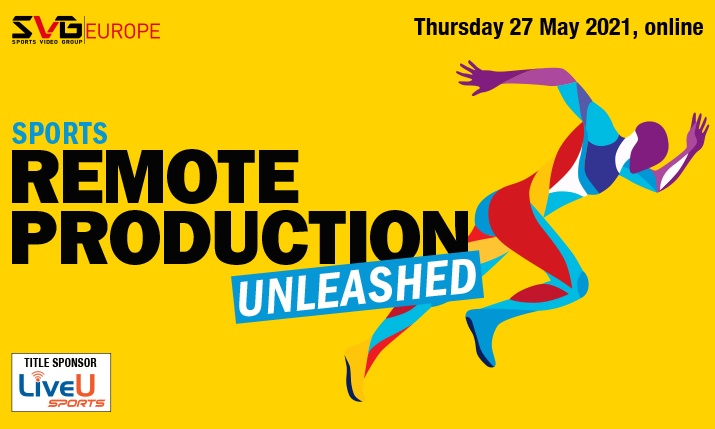 Registration is now open for SVG Europe's latest online event, Remote Production Unleashed, sponsored by LiveU.
The remote sports production landscape is undergoing a massive change – and not just because of the impact (and pressure) of COVID-19. IP and cloud-based services are providing a foundation to tie together venues, OB vehicles and centralised production facilities in new ways to gain efficiencies, create more and different content, and fundamentally change the way we work.
Taking place online on the afternoon of Thursday 27 May, Remote Production Unleashed will feature discussion, insight and debate on these developments and more, looking at workflows, technology and real-world deployments.
Session highlights include a look at The Future of OB and The Rise of the Centralised Production Facility. Here industry leaders will discuss what the OB unit of the future will look like, how its role in sports production will evolve and consider how production service providers are embracing the centralised production facility concept.
In addition, sports production experts will discuss the role the cloud is currently playing, how cloud tools can be used and their potential to transform production in the future, before thought leaders offer their insights into Tools of the Remote Production Trade.
SVG Europe is trialling a new registration system for this event to include SVG Connect, an attendee directory that enables delegates to message each other before, during and after the event.
Remote Production Unleashed 2021 takes place on Thursday 27 May from 2pm UK time. To find out more and to register go to https://www.svgeurope.org/remote-production-2021
---