RTL named Dutch broadcast partner of the UCI Track Champions League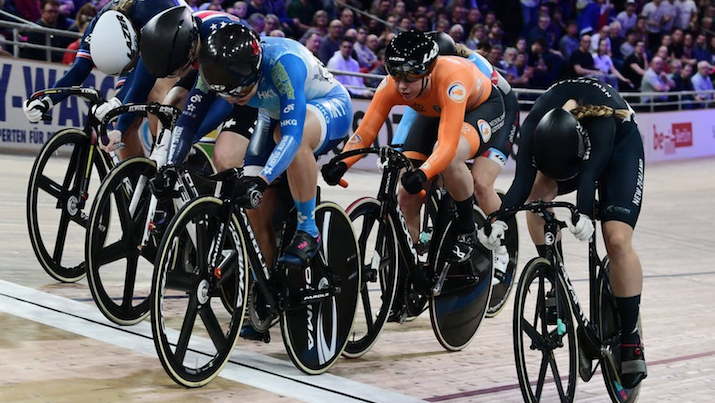 RTL, the largest commercial broadcaster in the Netherlands, is set to offer live coverage of the new UCI Track Champions League cycling series. It joins a host of international broadcast partners that are set to be announced in the lead up to the league's first round in Mallorca on 6 November.
RTL will broadcast every round, with four of the six rounds aired live on RTL 7 and all six rounds streamed live on the Dutch network's Videoland streaming service. RTL joins host broadcaster Eurosport, which is already set to bring the new league to viewers in Europe, Asia-Pacific, Africa and the Middle East. The agreement with RTL was made together with Eurosport Events, the Discovery-owned event management business and global promoter of the UCI Track Champions League.
Peter van der Vorst, RTL's chief content officer, said: "We are excited about the short, dynamic and attractive format of the newly formed UCI Track Champions League. It fits our strategy of building new sports in the Dutch territory. The action-packed evenings combined with new technology and the commitment to gender equality in the sports, shows the push to the future of track cycling. On top of that, the Netherlands is represented by great and successful Dutch athletes such as world champions Harrie Lavreysen and Kirsten Wild. We are looking forward to the inaugural season."
François Ribeiro, head of Eurosport Events, said: "Welcoming RTL to a growing list of confirmed international broadcast partners is another major step in delivering the broad reach and new audiences we will bring to the UCI Track Champions League. The Netherlands is a key market for us as we look to expand track cycling's audience with this innovative new format. We're also excited to bring the new league to the country's contingent of dedicated track cycling fans, of course. We're looking forward to announcing a series of international broadcasters set to join them as we draw closer to November."