Sky Italia goes for Grass Valley cameras in new future-ready studio investment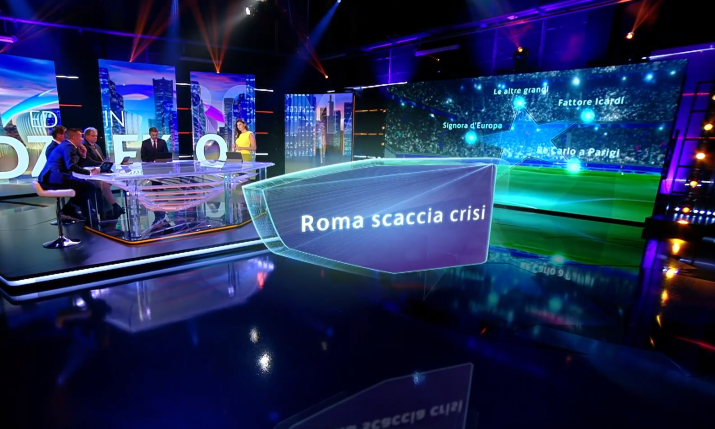 As part of its studio camera upgrade to meet rising demand for live content and enable new services, Sky Italia has chosen to deploy Grass Valley cameras.
The Grass Valley LDX 86N Series cameras have been chosen give Sky Italia an upgrade pathway for its planned migration to SMPTE ST2110-based IP infrastructure.
The LDX 86N cameras will go live in 2021 and give the Sky Italia team a choice between native 3G HD and 4K UHD image capture. The DirectIP functionality means that base stations and cameras can be linked through an IP network, allowing any camera to connect to any base station.
When combined with SMPTE ST2110 IP infrastructure, this set up gives customers the freedom to optimise equipment usage and allocate camera resources flexibly as needed.
Additionally, Grass Valley's unique DirectIP functionality enables the XCU UXF base station to be located a considerable distance (up to 20,000 kilometers) away from the camera, allowing the team to manage the bulk of production from a remote or home studio.
Enzo Paradisi, engineering director at Sky Italia, commented: "The ability to use our existing studio set up and move the cameras as needed among various studios is central to keeping our live news and studio production content flowing. We are also laying important groundwork for migration to SMPTE ST2110-based IP infrastructure and can operate in hybrid environments in the meantime. We're excited to extend a long relationship, that spans two decades, with Grass Valley, the team deeply understands our business and operational needs, and we trust the quality and reliability of its solutions."
Added Marco Lopez, Grass Valley's general manager for live production: "In this dynamic media landscape, our customers need to know that their investments today support future roadmaps for new technology upgrades. Equally important is trust that Grass Valley has a deep knowledge of their needs and will provide a solution that supports them at all levels. Our customer-first approach means we're committed to helping broadcasters and content producers adapt their services. We're extremely proud that Sky Italia has made Grass Valley cameras central to its studio capability and UHD expansion."
Systems integrator and Grass Valley reseller, Video Progetti, is undertaking the studio upgrade.