Sky Sports to broadcast every Netball World Cup match on 'pop-up' channel
Viewers will also be able to watch the tournament on the Sky Sports YouTube channel for free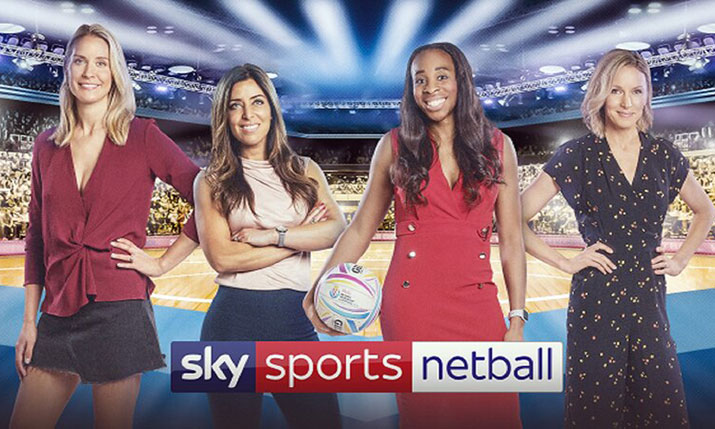 Sky Sports is to broadcast every match from the 2019 Netball World Cup on a 'pop-up' channel dedicated to the tournament, and also stream the matches on YouTube for free.
The move will see Sky Sports Mix become Sky Sports Netball from 12 July, showing all 60 matches from the World Cup and more than 250 hours of coverage, original content and masterclasses.
In what the broadcaster is describing as a "UK first" viewers will also be able to watch every match on the Sky Sports YouTube channel without the need for a subscription.
Sky Sports managing director Rob Webster said: 'Our decision to live stream every game means everyone, across all different platforms and devices, can follow England, Scotland, Northern Ireland and the other 13 teams competing in Liverpool for the biggest prize. We can't wait for it to start.'
The Sky Sports presentation team for the tournament will include: ex-England Captain Tamsin Greenway, Bronze Commonwealth Games champion Pamela Cookey, ex-England International Camilla Buchanan and Director of Surrey Storm Mikki Austin.
Broadcasters Di Dougherty, Gail Davis and Hannah Wilkes also front the team, along with Northern Ireland Head Coach Dan Ryan. Expert commentary will come from Caroline Barker, Katharine Merry, Jenny Woods and Rupert Cox.
Sky Sports is the host broadcaster for the tournament. It is sharing the UK rights with BBC Sport. The latter will show every match of the Netball World Cup 2019 from day four onwards.
Netball World Cup 2019, the 15th edition of the tournament, will take place in Liverpool from 12 to 21 July 2019.