Sport Production Summit 2019: Registration now open for 12 September event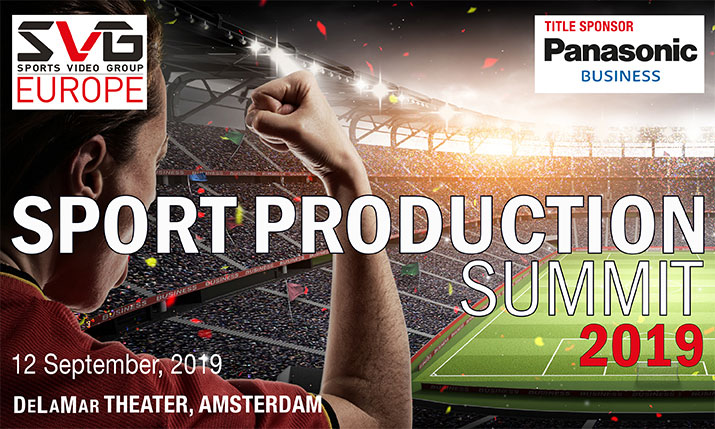 SVG Europe is pleased to announce that registration is now open for Sport Production Summit 2019, sponsored by Panasonic.
The specially curated half-day event will take place on the afternoon of Thursday 12 September at the DeLaMar Theater in Amsterdam, ahead of the start of IBC.
The flagship event in the SVG Europe calendar, Sport Production Summit 2019 will focus on a range of current sports broadcasting industry topics including: eSports production; achieving high production values on a low budget; and workforce diversity.
Sport Production Summit 2019 will also look closely at how Eurosport is using technology to give its production and operations teams greater flexibility when covering major sporting events.
In addition, a lifetime achievement award will be bestowed, recognising an industry trailblazer who has changed the face of sports production and broadcasting in Europe.
The full speaker line-up will be announced in the coming days.
As with all SVG Europe events, there will be plenty of networking opportunities throughout Sport Production Summit 2019.
As well as the main conference, there will be two SVG Europe networking events during IBC, both taking place on Saturday 14 September at the 1st Floor Restaurant inside the RAI. A networking event for SVG Europe Women will take place from 16.30 to 18.00. This will be followed by a networking event for all from 18.00 to 20.00.
Sport Production Summit 2019 will take place on Thursday 12 September at the DeLaMar Theater in Amsterdam. For more information and to register visit https://www.svgeurope.org/sps-2019/