Sports OTT Summit: Speakers from Canal+, HBS, BT Sport and eSkootr to take part in 15 June Paris event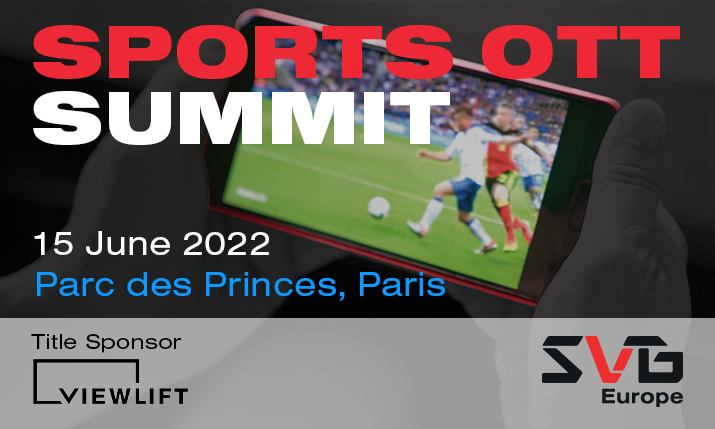 The first speakers have been confirmed for the in-person Sports OTT Summit, taking place at Parc des Princes, Paris on 15 June.
Sponsored by ViewLift, the full-day event will take a deep dive into how OTT platforms and streaming services are redefining televised sports and offering benefits, and challenges, for viewer and industry alike.
As part of a packed schedule that also features plenty of time for networking and a tour of the stadium, Sharon Fuller, Chief Content Officer at the eSkootr Championship, will highlight how OTT and digital platforms are being used to launch, establish and raise the profile of the new electric scooter racing series. She will share what is being learnt and outline why it's the way forward for this and other niche sports.
Matt Stagg, BT Sport Director of Mobile Strategy, will take part in a panel discussing the metaverse, cryptocurrency and NFTs, and why they matter to sport, while Sebastien Audoux, Head of Digital Sports at Canal+, will share his thoughts on sports streaming and social media and make some predictions for the future.
In addition, HBS Digital Executive Producer Tim Stott will take part in a panel called 'Fan engagement: Putting fans at the heart of the action'.
Thought Leader Perspective session speakers will include Red Bee Media Chief Product Officer Steve Russell, Mediakind Director of Market Development for Sports Chris Wilson, Blackbird COO Olly Parker and Wildmoka co-founder and CEO Cristian Livadiotti.
To find out more and to register please go to: Sports OTT Summit