Sunset+Vine wins four-year host broadcast deal for World Rugby Sevens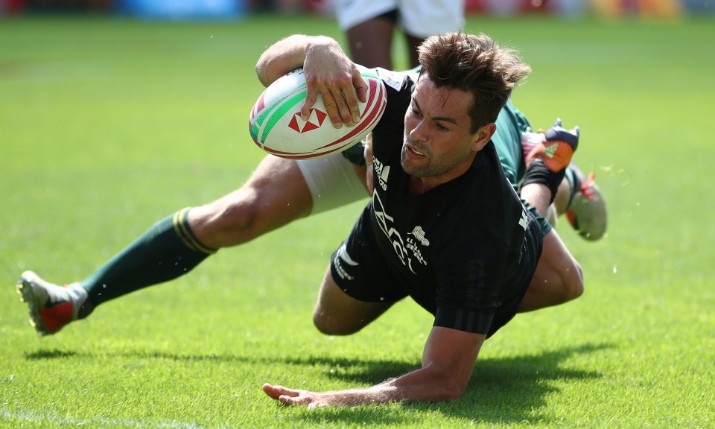 World Rugby has selected Sunset+Vine, the UK-based independent TV sports production and media company, as its host broadcast partner for the World Rugby Sevens Series.
Following a competitive tender, Sunset+Vine has secured a four-year deal to 2023 that will see it deliver host production services, non-live content and highlights packaging for each of the twelve tournaments per year.
Marissa Pace, chief marketing officer of World Rugby, discussing the award of the contract said: "Our vision is to make the HSBC World Rugby Sevens Series one of the most entertaining sports series for fans. With Sunset+Vine's excellent reputation for innovation in sports coverage, we are excited to take advantage of their new ideas and technology offering to help us attract new audiences and further engage our existing fans across multiple digital and social platforms."
Sunset+Vine produces coverage of the English Premiership and European competitions for BT Sport, and has done so since 2013. It is also responsible for the Pro 14 for Premier Sports.
Jeff Foulser, chairman of Sunset+Vine, said his company will use this "rugby expertise" to take the live coverage to "a new level." He also said that Sunset+Vine will standardise the production approach across the whole series and bring an "entertainment philosophy" to the short-form format of the sport.
He added: "We want to offer broadcasters scheduling flexibility without compromising story-telling so that viewers can quickly get up to speed with the status of the competition whenever a broadcaster joins the transmission. We can't wait to play our part to broaden the impact of sevens rugby."
Sunset+Vine's team will be led by executive producer Helena Sykes, with Mark Dennis as director of technical operations and Adeline Lee as production executive.
The World Rugby Sevens Series for men consists of 10 events, in which national seven-a-side teams compete for series points at each round. There are 15 'core' teams who participate at each round of the series. A 16th invitational team is also included.
The women's tournament takes place in eight global destinations. This series features 11 core women's teams with the 12th team at each round being an invitational team.
The World Rugby Sevens Series, sponsored by HSBC, is shown live on Sky Sports in the UK, on Canal+ in France and on DAZN in Germany, Austria, Switzerland and Italy. In countries where there no broadcast rights deal has been agreed, viewers can watch a live online stream. Full list of rights holders.
The World Rugby Sevens Series begins on 5-6 October in Glendale (Women's) and 5-7 December in Dubai (Men's).