Sustainability in sports production: Sky Sports live Premier League and EFL coverage to be albert certified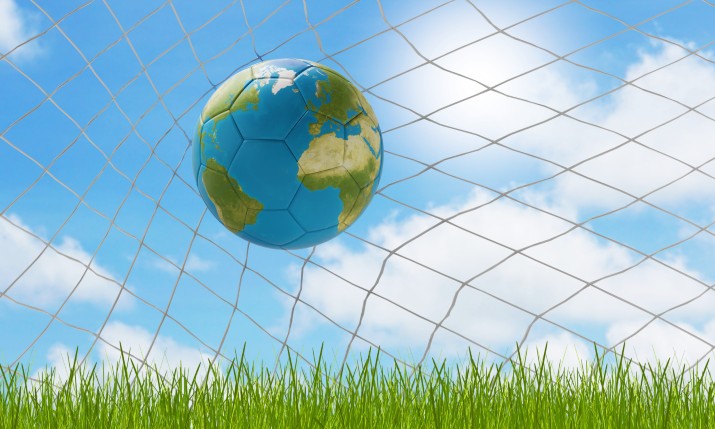 From the start of the 2020-21 season, all Premier League and English Football League (EFL) matches shown live on Sky Sports will be certified as 3-star albert sustainable productions, the broadcaster has announced.
The certification is awarded to UK productions that meet the sustainable credentials of albert, the BAFTA and industry-backed consortium set-up to tackle the environmental impact of broadcasting and inspire audiences to act on a more sustainable future.
The first live Premier League game to achieve the status will be Liverpool against Leeds United on 12 September.
Steve Smith, executive director of content at Sky Sports said: "Seeing the albert certification stamped on our new season football productions is a proud moment for the Sky Sports team. We've been working hard to make our live productions more sustainable and it's is a big achievement on Sky's overall ambition to be net-zero carbon by 2030."
The broadcaster is calling 2020-21 the 'Season of Sustainability' and indicates that it believe that the albert certification is further progress on Sky's ambition to become net-zero carbon by 2030, two decades ahead of government legislation.
Through the 'Season of Sustainability' Sky says that it will talk directly to sports fans, encouraging them to make simple, everyday changes to reduce their carbon footprint as part of our Sky Zero campaign.
Tricia Duffy, strategy advisor at BAFTA albert, added: "It's fantastic to see Sky setting themselves such ambitious targets. We are all aware of the impact sports production has on the environment but together through the efforts of the albert Sports Consortium, we are finding ways to reduce our carbon footprint as well as bringing the climate into the conversation on screen too. By setting themselves this goal, Sky is really showing what's possible when sustainability is at the top of the agenda."
As well as all live on Sky Premier League, EFL and Carabao Cup matches, Sky Sports News' Transfer Deadline Day on 5 October will be a certified albert sustainable production; with the news organisation using its channels to inform audiences on environmental issues, as well as all the latest done deals.
Over the last 12 months Sky Sports has expanded its use of remote productions, helping the broadcaster reduce employee travel to live events and cut its carbon footprint.
It has also worked with outside broadcast suppliers, encouraging them to #GoZero by writing in responsible business targets, such as zero single-use plastics policies. Carbon literacy training has also been offered to all Sky Sports employees, with this being rolled out to presenters, commentators and pundits throughout the season.
In July, Sky Sports became the first broadcaster to sign up to the UNFCCC Sports for Climate Action Framework and is a founding member of BAFTA albert's Sports Consortium, a group dedicated to driving environmental improvement in the sports broadcasting industry. SVG Europe is also a member of the albert Sports Consortium
The albert certification will be included on Sky Sports' titles for Premier League, EFL, Carabao Cup and the EFL Trophy from the start of the season.