SVG Europe revs up for Sound Talks: Next Generation Intercoms on 9 June with Sky Sports, Timeline TV, CTV OB and Telegenic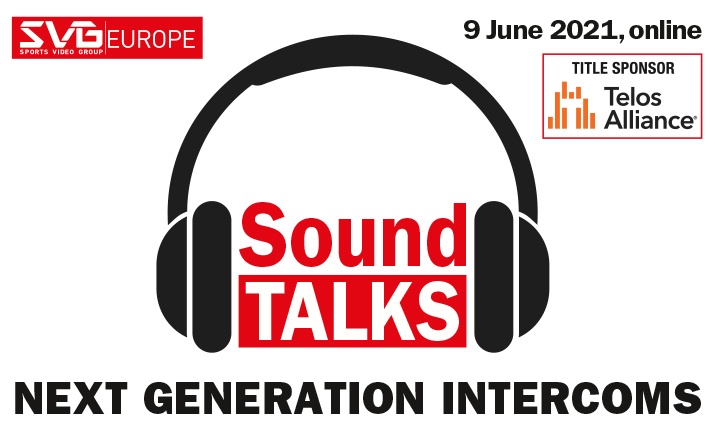 SVG Europe is revved up for next week's Sound Talks: Next Generation Intercoms, which is taking place on 9 June at 4pm (UK time BST), with speakers from Sky Sports, Timeline TV, CTV OB and Telegenic, plus Telos Alliance and Riedel.
The event will focus on the all-important communications infrastructure for every size of sports broadcast. Networked systems, audio-over-IP, and decentralised routing will get top billing, along with evolving systems and practices to fit a developing world of remote and automated production. Vendors, integrators, and engineers will discuss these and other subjects, complemented by real-world experiences.
On the Thought Leaders Perspectives session, Telos Alliance's Martin Dyster, VP business development, will examine the emerging challenges to intercom design presented by rapidly evolving production workflows and discusses the solutions provided by the newly-expanded Telos Infinity Virtual Intercom Platform (VIP).
This will be followed by Audio Insider Perspectives where out chair, independent industry expert Roger Charlesworth, will speak with Dan Regan, Timeline TV sound guarantee, Emma Penny, Sky Sports A1 sound supervisor, Craig Carroll, Telegenic's head of sound, Ian Smith, CTV OB's head of sound, and Tim Puschkeit, Riedel's technical director at the America's Cup.
Here our panel of experts from the coalface of sports broadcasting audio will explore how intercom systems need to evolve to reflect our rapidly changing workflows. We look at how we have outgrown a centralised intercom system, why intercoms technology needs to adapt to stay in line with video advancements, and what needs to happen next.
See you there!