Taking 8K broadcasts over 5G from Roland Garros 2019 to the Beijing Winter Olympics 2022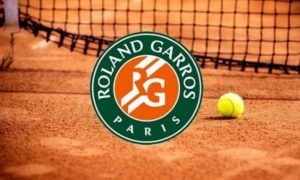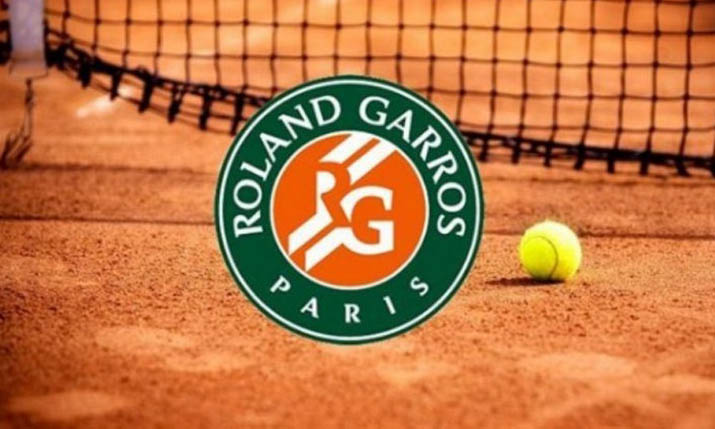 Earlier this year French public service broadcaster France Télévisions once again used Roland Garros as the venue to demonstrate new technology, this time to deliver the first ever live 8K broadcast on 5G networks for a premium sports event. This feat was created in partnership with telco Orange, using technology from a combined 16 companies, including Harmonic.
Thierry Fautier, vice president for video strategy at Harmonic, spoke to SVG Europe about why Harmonic decided to carry out this experiment, and what the company learned.
Fautier says that Harmonic has worked on innovation projects before with France TV, including 4K broadcast and 8K virtual reality (VR), so it was a natural next step for the company to work on 8K streaming for broadcast applications.
He added: "Cloud is the only technology that is able to deliver the results in less than two months, and 5G is the only mobile technology today capable of transporting 8K."
Never-seen-before
From 20 May 20 to 9 June, spectators and tennis professionals had access to never-before-seen 8K live sports streaming and broadcast. The content was produced live and encoded in 8K thanks to a wide range of solutions including 8K cameras, live encoders, cloud origin servers and file transcoders for the media processing part. Live content was delivered to 8K TVs and mobile devices using new 5G capabilities on Orange's network.
During the trial, Harmonic's VOS software as a service (SaaS) solution was used to perform: live packaging and streaming in DASH; packaging live broadcasts into catch up TV content; file-based transcoding from catch up TV content in order to create ABR in SDR or HDR formats; file-based transcoding from video on demand (VOD) sources in order to create ABR in SDR or HDR formats; and file export in TS for DTH and tiling.
This trial marked a huge technology breakthrough, exploiting the opportunities that 5G networks can provide in terms of delivering enhanced video quality. Beyond improving video resolution, this project also gave Harmonic an opportunity to create catch up TV and VOD content to a variety of 5G connected devices, both TV and mobile.
Fautier comments on how 8K over 5G could revolutionise sports broadcasting: "8K offers new editorial flexibility; broadcasters can deliver new editorial content (ie, one camera could focus on showing the full soccer field), which would simplify the production. For immersive media like VR and augmented reality (AR), we now have very high quality capture that can be streamed at reasonable bitrates to VR and AR devices."
On the potential for this technology, Fautier says: "The 8K streaming market has significant potential, especially if we can make the content available on connected TVs. The bitrates demonstrated on premium content (ie, lower than 40Mbps) make it fit well within the current infrastructures of fibre, DOCSIS 3.1 and upcoming 5G. Streaming 8K over 5G is technically possible, but it should be carefully considered for scalability reasons."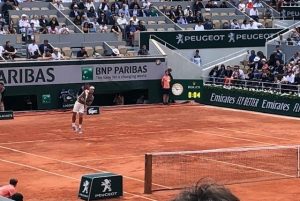 He goes on: "It's important to separate the discussions surrounding 8K and 5G. 8K streaming technology is going to be used for VOD applications in 2020, while live requires more investment and time.
"The Tokyo Olympics will be produced in 8K and distributed in Japan over DTH. Harmonic is advising operators to have live, catch-up TV and VOD 8K services available on connected TVs. At InterBee 2019 in Japan, Harmonic demonstrated live 8K streaming on a Samsung connected TV. In addition, Samsung announced at IFA 2019 that 8K VOD content will be available on its Tizen platform in 2020," he says.
"5G streaming of 8K is in the experimental stage. In order to scale, we need network infrastructure providers to add eMBMS, which is in the standardisation process. In addition, we need device support, so this is going to take several years," Fautier noted.
Challenges to come
What was achieved during the French tennis tournament was innovative, in the sense that it was done in a very short time period of less than a week to set up the systems on site, and just two months to plan.
Yet there are still challenges in using this technology today. Fautier notes: "8K post production workflows are already available today, as was shown during the Sony 4K/8K session at MIPCOM 2019. As for 8K live production, it is only done in Japan, and the culmination point will be the Tokyo Olympics in July 2020. This has required a massive dedicated infrastructure build, completed mostly by Japanese manufacturers under the direction of NHK.
"There will be another wave of infrastructure improvements for the Beijing Winter Olympics in 2022, and by then we will see more advanced solutions, including IP workflows, cloud infrastructure, content-aware encoding and connected TVs," he says.
Harmonic concluded that the experimentation at the French tennis tournament is proof that VOS SaaS is capable of scaling up to not only support UHD-1 (4K) but also UHD-2 (8K). It learned that it is possible to deliver live, catch up TV and VOD content in pristine 8K to TVs and mobile devices using 5G networks and added that this is just the beginning of the 5G and 8K journey and a stepping stone to delivering live coverage of future sports events like the Paris 2024 Olympics, at which point in time these technologies will be mature enough to be deployed at mass scale.
Concludes Fautier: "5G infrastructure is being built for mass distribution, and we believe a broadcast mechanism is needed to transmit 8K. This work is currently being handled inside 3GPP via further evolved multimedia broadcast and multicast services (FeMBMS). Expect to see initial testing in the coming years."