Telegenic tools up for Amazon's Premier League package and reveals ROC expansion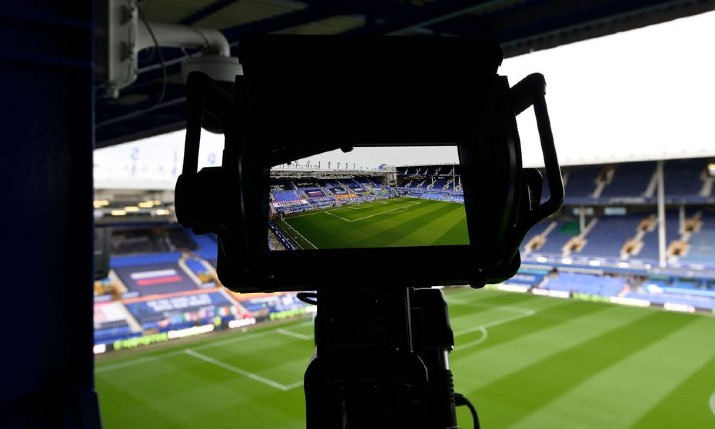 As Amazon Prime Video is gearing up for 22 live matches this December, so too is Telegenic and its partners in EMG UK, as they devote a massive amount of broadcast technology to support the season.
This includes multiple cutting edge OB trucks working with the group's Remote Operations Centre (ROC) in High Wycombe, a method of remote working which is being expanded to address demand.
Holder of the Package F of the Premier League's live broadcasting rights in the UK for the three seasons 2019/20 to 2021/22, Amazon is showing live matches in December, all taking place behind closed doors and according to COVID-19 distancing rules.
Amazonian effort
Telegenic was awarded the football contract for Amazon's new season after it facilitated the streamer's first 20 games last year. Eamonn Curtin, Deputy CEO at Telegenic was able to outline the plans for SVG Europe.
"I think the next step is for us to be able to decentralise"
"We're organising and facilitating for all of the 22 games, and there are quite a few trucks required," he says. "They've got the first matches in December, and for three of the games, one game a night will all be a UHD HDR full spec games. On all these tentpole games – the high stakes matches – we'll be using Sony 4300s and EVS Via's; all the latest technology. Some of them will have Spidercam on them, for example the Liverpool versus Tottenham Hotspur match. So there are some very powerful trucks required for that week. It is quite exciting, but it is also quite challenging."
As Amazon wanted to have a few high profile games in UHD HDR and the rest of the fixtures in 50P, Telegenic needed to make sure that all of the trucks were 3G-capable, at a minimum. "As an example on a Wednesday night, there's six live games, all requiring the latest technology to deliver 50p or UHD HDR, but as a company we were able to source the trucks, based on our strength of being part of EMG UK with CTV (OB]. So, for the Amazon football this year we primarily have all but two trucks from within the EMG UK group.
"We've been using the ROC for all of our Premiership football that we do for BT Sport. It's going from strength to strength"
"Most of the trucks that we have on and allocated to each of those games are UHD HDR trucks," continues Curtin. "Four of those are Telegenic UHD HDR trucks and one is a 3G truck. We've got three trucks from CTV, and then we've got two pres [presentation coverage] trucks that we're using from Timeline [TV]."
They're also bigger trucks than were used last year, notes Curtin: "They're all large triple expanding scanners, apart from one – Timeline's pres truck UHD3 – which is a double expander."
Task master schedule
Given there are so many games on in one night, Curtin admits it is quite a task to deliver this technology for Amazon's schedule. Enter the secret sauce in the set up, the ROC at High Wycombe created by EMG UK during the first COVID lockdown.
Though previously covered on SVG Europe, it is worth defining here that the ROC differs from some other remote models in that all the kit, including the mixer and other hardware, stays in the truck, which is on site along with cameras, audio and presentation crew. Effectively what happens is that EMG connects the remote surfaces – vision mixing panels, EVS controllers, and so on – situated in the ROC back to the trucks.
"We've been using the ROC for all of our Premiership football that we do for BT Sport," Curtin says. "It's going from strength to strength and not only does BT use it regularly, but BBC Sport has used it, and now Amazon is going to use it.
"All run by Nick Moody, the production teams that deliver this football over the 22 games are pooled from Sunset&Vine, BT Sport football production, and obviously freelancers. They're all used to working in the ROC," adds Curtin. "BT Sport, Sunset & Vine and Amazon have got a very strong relationship.
"The majority of the games, certainly the tentpole games, are being done remotely. Out of 22 games, 16 of them are going to be remote surface production," Curtin continues. "All the production team will be based at High Wycombe. There'll be up to 14 people in each gallery, split across EVS and production."
New model OB
Curtin reveals that not only will all three existing remote surface galleries at the ROC be in operation for Amazon, but so too will be a fourth gallery, due to come online in time for the fixtures. But this will add something new.
According to Curtin, the ROC itself has delivered in excess of one hundred OBs since it came online in June. "We had a chat the other day, trying to work out how much fuel we've saved with regard to people going up and down the motorway towards the venue," he comments. "I think the next step is for us to be able to decentralise. For example, we could have some EVS operators in Manchester, but the director might be in High Wycombe, and a truck might be at Manchester United's ground. We could do that tomorrow if we needed to, as long as it's got connectivity, be it public internet or fibre. We can use either of those methods and still get the same result back at the remote surface gallery, which is exciting. So you're not limited to just going into grounds that have got 40G pipes."
As its knowledge grows, Curtin says the next step for Telegenic will be to offer fully remote models to clients. "The end game would be to be able to hook everything back to a central point," he says. "If you can get efficient utilisation of kit; that's the nirvana for most facilities companies. So you can use an EVS at the 12:30 Newcastle game, then another game comes on at eight o'clock in the evening at Everton, and you could use it again. You also get economies of scale for your clients as in, 'we've got one EVS here, but you're using it twice'. The investment cycle for the facility company is also better, because you're not needing as many EVS units. And that model will bring a different type of truck or van at the other end."
Tiny steps to full flexibility
He points to the model being used by Telegenic in supporting Premier League Productions (PLP) for IMG. "We have little vans that turn up and use the fully remote model where they take the camera feeds back to IMG at Stockley Park to mix there."
Then there is the model being used by stablemate CTV OB in Salford for BBC Sport. "They're doing Match of the Day from Salford, and they can do it either fully remote or surface remote," Curtin says.
The fourth gallery – in a yet to be revealed location – will be able to do just that. "You'll be able to do remote surface and fully remote shows," says Curtin.  "We're slowly taking tiny steps to be able to offer the different types of remote for the clients, because one day it might be doing fully remote over a 40G pipe, the next day we might be doing remote surface over the public internet. As a company, we've always had to be flexible, but I think with remote you have to be even more flexible. You also have to have the right array of trucks at your disposal.
"We're really fortunate now because CTV and Telegenic are part of the EMG group," he continues. "So now we have everything from small PLP vans, to large triple expanding UHD HDR trucks, to smaller bespoke scanners which don't expand and can fit into places."
Curtin concludes: "Is there still a life lifespan for bigger trucks? Definitely for tier one games where you've got in excess of 20 plus cameras and where clients want UHD HDR, which needs large data [capacity] to be able to send the signals back. Using the remote surface model, you can still say to your client, "you can still have your top quality product and you can do it sustainably and safer"."