Telestream: Broadcasters must acknowledge new ways of content consumption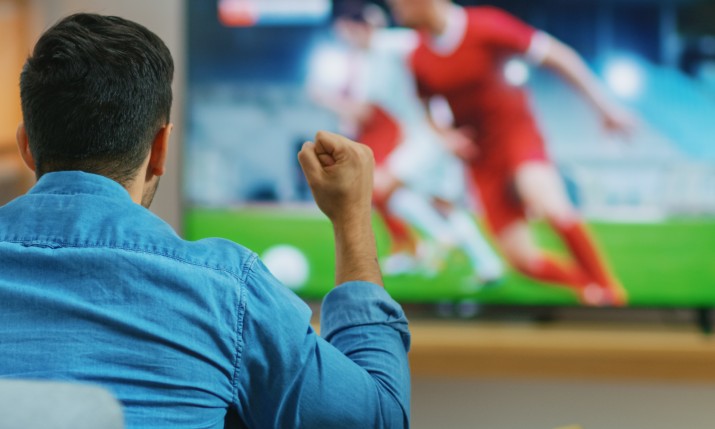 By Scott Puopolo, CEO, Telestream
2020 is set to become a pivotal year in the broadcast and electronic media markets. For some time new technologies have been evolving that present radically different ways to produce and consume content at home and on the move. However, it is not just a question of technology; a change in mindset is needed by some.
Tremendous opportunities
Traditional broadcasters are risking letting the most tremendous opportunity of our generation slip through their fingers by failing to acknowledge the ongoing changes in the way younger viewers consume content.
Broadcasters need to be more aware of the revolutionary change in the way millennials and younger viewers now watch content. The evidence is irrefutable. Research [The Common Sense Census: Media Use by Tweens and Teens report, October 2019] shows that for the increasingly influential millennial consumer audience, 24% of viewing takes place on a TV set, down from 48% in 2015. Over the same period, viewing on mobile devices has jumped from 19% to 36% of all TV viewing among teens.
Some commentators suggest that new streaming services are costing their parent companies dearly, but to us the risk and potential cost to broadcasters of not embracing streaming workflows in a whole-hearted and ambitious way is far higher.
There is a need for technology companies and broadcasters to work more closely together in order to develop new infrastructure around video as well as business models. In this environment, tech firms need to be international beacons to shine a light on knowledge and ideas in the broadcasting world irrespective of the channel of delivery, and yet there is one overriding issue that is being overlooked by many broadcasters.
If you plot the rate at which new media viewing platforms are being created and look at the cost of illuminating those platforms with broadcasters' rich content, then only the companies that radically alter their streaming workflow strategies can afford to stay in business.
At Telestream, we are working with many linear multi-channel broadcasters that seek to create an OTT network that is directly comparable with linear television in terms of quality of service and experience. The transition from OTT being a novelty to having the same consumer expectations as the linear TV experience in your living room – or even significantly better – is massive.
Predicting the future
We will see a growing trend where broadcasters will migrate parts of their complex production workflows at scale into the cloud, versus just net new projects. One of the big advantages of cloud-based operations is rapid scalability and we will see the move to cloud-based environments taking off.
2019 has seen the rise and rise of OTT services that meet the consumption needs of a new young generation. The fight for consumer attention will reach fever pitch and OTT streaming companies will partner with one another to create better scale. In this environment, OTT streaming competitiveness will make stream monitoring table stakes for any competitive service.
Within the content distribution field, I believe that 2020 will be the breakthrough year for 5G. 5G will gain a significant hold and streaming video will become an anchor application in this new technology environment, offering opportunities to significantly increase high quality video streaming to the consumer. 5G networks offer virtual CDNs and distributed processing environments to their operators; this will be a key enabler to new business models.