TV coverage to be centralised as UEFA restructures Women's Champions League format from 2021-22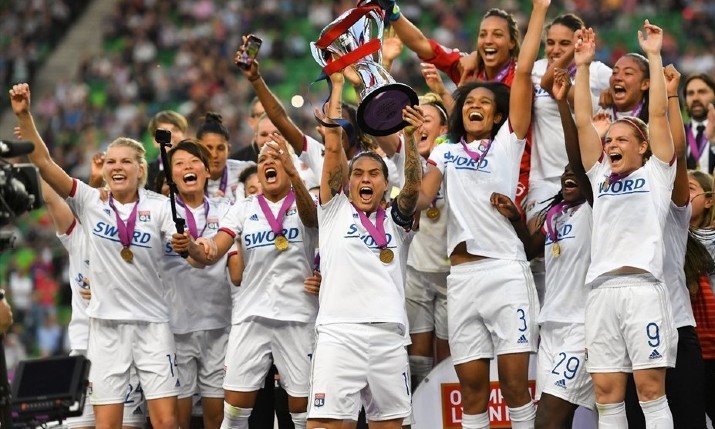 UEFA is to revamp the format of the Women's Champions League from 2021-22, a move that will include changes to the TV coverage and the way that rights are sold.
The changes to the competition will see all qualifying clubs in rounds 1 and 2 split into champions for domestic league winners and league paths that will eventually lead to a new 16-team group stage.
This new round will see four groups of four teams playing each other home and away, with the top two in each group progressing to quarter-final matches.
The restructure has been devised to "boost competitiveness and increase the exposure of women's club football through its elite competition," UEFA said.
Marketing and television coverage will be centralised from the 16-team group stage onwards, while – in the first season of the re-vamp – eight matchdays will be scheduled specifically to ensure that they do not clash with any other major fixtures in the European football calendar.
Currently, only the final of the Women's Champions League is sold centrally with the clubs responsible for selling rights to their home matches in earlier rounds.
The new arrangement will potentially allow a broadcaster to buy the rights to games in bulk, picking up the whole of the 16-team group stage.
UEFA is proposing to produce the coverage in-house.
UEFA president Aleksander Čeferin, discussing the re-vamp, said: "When we launched our ground-breaking women's football strategy 'Time For Action' earlier this year, we promised to take concrete steps to ensure a more professional and prosperous women's game.
"By guaranteeing teams more matches against their elite rivals, we believe that the group structure will raise the quality of the women's game even more."
UEFA hopes to double the reach and value of the UEFA Women's Champions League by 2024.
In a separate announcement, the UEFA Executive Committee also agreed to use VAR in the upcoming European Qualifiers play-offs in March 2020, and in the 2022 European Qualifiers for the World Cup.
The latter is subject to approval from FIFA.