Undercover with MediaPro on the first LaLiga El Clásico to take place under COVID-19 safety protocols [VIDEO]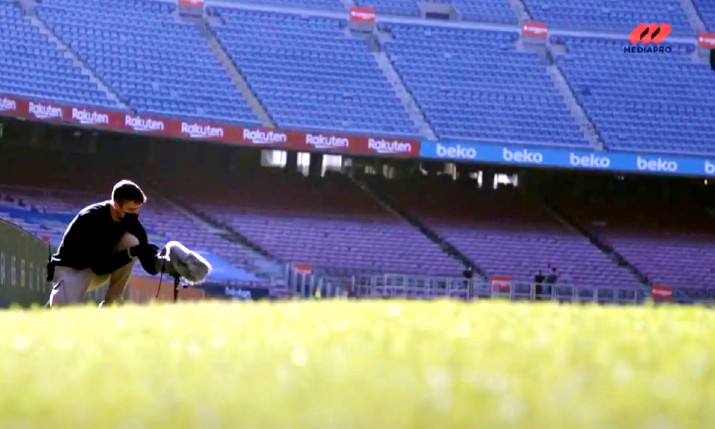 El Clásico football matches are always a major highlight of the LaLiga calendar, and on Saturday 24 October 2020 the FC Barcelona and Real Madrid match, won by the latter 3-1, was the first that Mediapro has worked on under COVID-19 safety protocols.
Mediapro was in charge of the production and distribution of the international signal for an audience of around 650 million viewers. It utilised its COVID-19 safety plan, pulled together with LaLiga's help, to guarantee that the 400 professionals working in outside broadcast units, the TV compound and inside the stadium could do their job safely and without risk.
Among the main prevention measures used were the provision of preventive equipment available in the outside broadcast units, the taking of temperatures of staff participating in the production, more than 150 rapid COVID tests for professionals entering the stadium, and the use of protective equipment including gloves, bibs, face shields and masks.
Here, we look at how Mediapro and its crew made the coverage of El Clásico happen.
---