uniqFEED delivers remote virtual advertising overlay solution at 2022 Paris Masters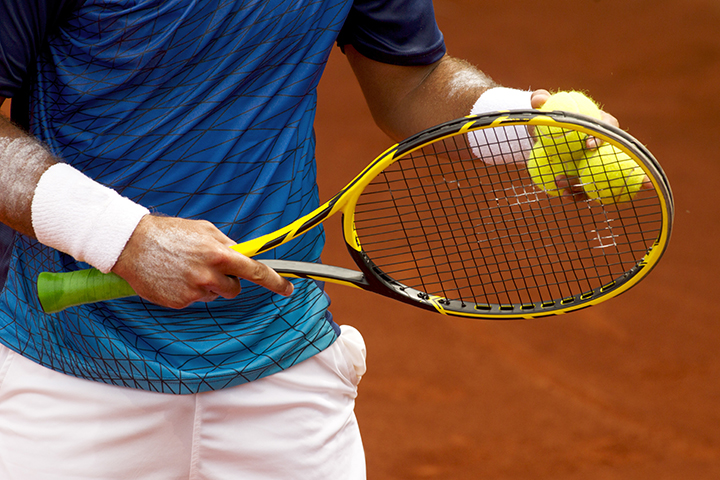 uniqFEED has been selected by ATP Media to deliver its virtual advertising solution at the 2022 Paris Masters event from 31 October to 6 November.
The Paris Masters is the final ATP Masters 1000 event of 2022 and is taking place at the Accor Arena in Paris, France. uniqFEED is deploying its entirely software-based virtual advertising solution, AdApt, for 48 matches throughout the event.
While production of the event is taking place on-site in Paris, uniqFEED is operating from a central production facility at ATP Media remote studios based at IMG Studios in Stockley Park. uniqFEED's computer vision and AI-based solution requires no hardware installations or other equipment in the venue, enabling full deployment to be carried out remotely.
uniqFEED is providing a virtual overlay solution across all matches, replacing existing branding in the arena with virtual logos. A second world feed is being created for each match, with virtual branding from ATP sponsors Pepperstone placed onto the net judge box. This approach enables events and/or ATP to offer considerable brand exposure to their sponsors while adhering to both local and broadcasting regulations of certain markets.
For this event, uniqFEED is modifying the main camera coverage for two courts – Court Central and Court One, operating downstream of production. The selection for the Paris Masters follows a similar deployment by uniqFEED at the Madrid Open in May this year.
Stuart Watts, COO of ATP Media, said about the partnership: "We are delighted to be working with uniqFEED once again. Virtual advertising has allowed us to offer increased value and commercial opportunity to event and ATP Tour sponsors and we trust in uniqFEED to deliver this."
uniqFEED CEO Roger Hall said: "We have been working with ATP Media now since 2019 and are delighted to be able to partner with them again for this final event of the season – the Rolex Paris Masters – to continue to enhance the value they can offer the event and ATP Tour commercial partners through virtual advertising. We look forward to our continued partnership and collaboration in 2023."
Last week, uniqFEED also announced the closing of its C-Series investment round, securing a multi-million investment from private equity company Patinex. uniqFEED plans to channel this investment into further research and development to continue to optimise its virtual advertising solution for its tennis clients, as well as continuing development of AdApt for football, baseball, basketball, rugby, cricket and other sports.