Unlock the secret to esports and gaming success with SVG Europe and Telstra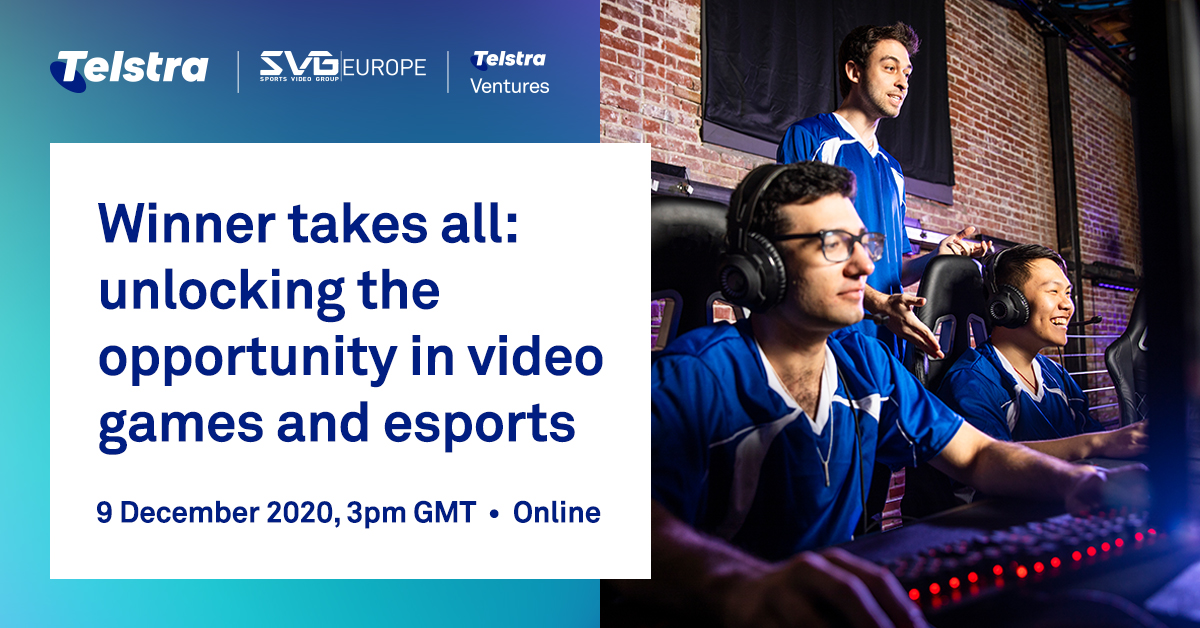 Registration is now open for 'Winner takes all: Unlocking the opportunity in video games and esports', the next edition in SVG Europe's Tech Webinar Series.
In association with Telstra, the one-hour webinar on 9 December (3pm GMT) will zero in on the growth of esports and video gaming and the network requirements and digital workflows to support this booming market.
"Esports and next-generation gaming consoles continue to demand more and more out of network connectivity," says Ken Kerschbaumer, SVG co-executive director.
"And the demands impact everyone from the esports production professional, the esports professional gamer, and even the hundreds of millions of amateur gamers."
Video games and esports content has been growing in popularity on online streaming, mobile and traditional broadcast platforms, with a significant spike in player, engagement and viewership numbers this year due to the COVID-19 pandemic.
To keep up with the demands for compelling gameplay, the launches of new video games, and an increase in online esports tournaments, the requirement for a robust network infrastructure and new digital workflows to support game publishers and content creators has never been more important.
Join SVG Europe, Telstra, Niko Partners, and leading video games and esports specialists for a live webinar that will help you better understand how traditional media is being complemented and disrupted by the rapid growth in competitive gaming.
Topics will include:
How video games and esports content can help grow and engage audiences
Changing workflows for content creation and distribution
How network demands, costs, and regional complexity influence the production, testing and public release of games globally
The growth of video games content from streamers, influencers, content producers and esports events
The session will be moderated by SVG Chief Editor Jason Dachman.
Panellists will include:
Daniel Ahmad, Niko Partners, Senior Analyst
David Harries, Guinevere Capital, Managing Director
Steve Jalicy, ESL Gaming, Global Head of Streaming
Anna Lockwood, Telstra Broadcast Services, Head of Global Sales
Yash Patel, Telstra Ventures, General Partner
Register now: https://sferainteractive.wufoo.com/forms/svg-europe-technology-webinar-with-telstra/