Vívaro Media provides video transport services to FIFA World Cup Qatar rightsholders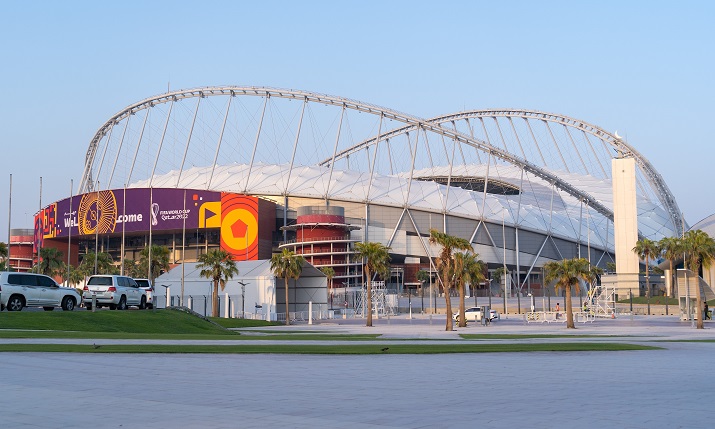 For the fifth consecutive FIFA World Cup, Vívaro Media is providing video transport services to rightsholders globally. In this edition, Vívaro Media will transmit live signals of the event to 18 different media companies, reaching around 600 million viewers in 10 countries: Argentina, Brazil, Colombia, Ecuador, Mexico, Uruguay, Canada, Belgium, The Netherlands and South Africa.
The preparations for the FIFA World Cup Qatar 2022 stand out not only for the inherent passion of the sport, but also for the technological innovations required to broadcast live signals to every corner of the world. The quality and speed of the transmissions demand significant infrastructure and specialisation, along with exceptional service levels.
During November and December 2022, millions of homes will enjoy live broadcasts with the highest quality, thanks to diverse high-capacity fibre-based routes out of Qatar that ensure minimal latency and high availability, attributes that merge the transport and video encoding technology platforms.
To deliver live transmissions to broadcasters around the world, Vívaro Media will deploy innovative solutions which include 160 video links, 28 data links and more than 60 Gigabits of bandwidth from Qatar to 18 broadcasters on three continents.
"Throughout our 20-year history, we have responded to our customers' needs with cutting-edge technology and the most advanced solutions in the industry. It will not be different this time, since we will also be transporting signals in ultra high definition and 4K, along with hitless and ultra-low latency delivery," said Gustavo Mario de la Garza Flores, CEO of Vívaro.
The signals for the live matches will arrive at the International Broadcasting Centre (IBC) in Doha, later travelling through Vívaro Media's worldwide fibre network, to then reach broadcasters for distribution to viewers. Vívaro Media's two network management centres, in Montreal and Mexico City, will monitor the transport of the signals on a 24/7 basis for the duration of the month-long event.
"The live coverage of this major event is a complex, challenging project. Our mission is to facilitate our customers' experience and guarantee the success of their transmissions. Our team is working diligently to deliver a reliable and customised solution to each of the 18 broadcasters that have chosen Vívaro Media as their technological partner for this prestigious global tournament," said Daniel Gonzalez, CEO of Vívaro Media.