Whisper to produce host broadcast feed for Joshua vs Usyk rematch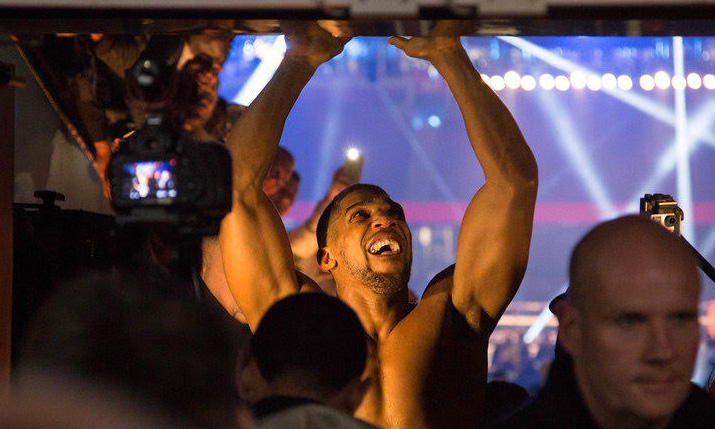 Whisper has been appointed by promoter Skill Challenge Entertainment to deliver the world feed host broadcast of Oleksandr Usyk vs Anthony Joshua II, the most anticipated heavyweight clash of the year.
The defending WBA, IBF and WBO heavyweight champion, Usyk will look to retain his title against former two-time heavyweight champion and Olympic gold medallist Joshua on Saturday 20 August in Jeddah, Saudi Arabia, in the re-match titled Rage on the Red Sea.
Whisper will draw on its significant host broadcast experience to deliver the box office event across the globe, working with international broadcast partners including Sky Sports Box Office in the UK.
Whisper's production team includes head of sport Pete Thomas, who has worked on world title fights featuring Joe Calzaghe, Amir Khan, Carl Froch and the early career of Tyson Fury, plus the World Series of Boxing. He's joined by executive producer John Curtis, who has worked in boxing for the last 15 years on headline pay-per-view events, such as Mayweather vs Pacquiao, Klitschko vs Fury and Froch vs Groves. They will be joined by Bethan Evans, Whisper's director of production, and Sunil Patel and Mark Cole, who are executive producers. The delivery team will include members from the UK, as well as local crew.
Whisper is working with Chapter 3 Graphics to create stunning audio-visual effects and an immersive, entertaining lighting experience, which will be broadcast to millions around the world.
The company has already produced the two press conference launch events to promote the fight (in Jeddah and London) and has also delivered a high-end promo, which premiered last week.
Sunil Patel, Whisper CEO, said: "A heavyweight Championship title remains one of the biggest prizes in sport. This is such a prestigious event and we share the ambition of Skill Challenge Entertainment to make Rage on the Red Sea a fight night to remember globally. We love delivering huge sporting moments that entertain the world and this is a huge moment in boxing. Credit to John Curtis for all his work in securing this opportunity and for the whole Whisper team for making it happen."